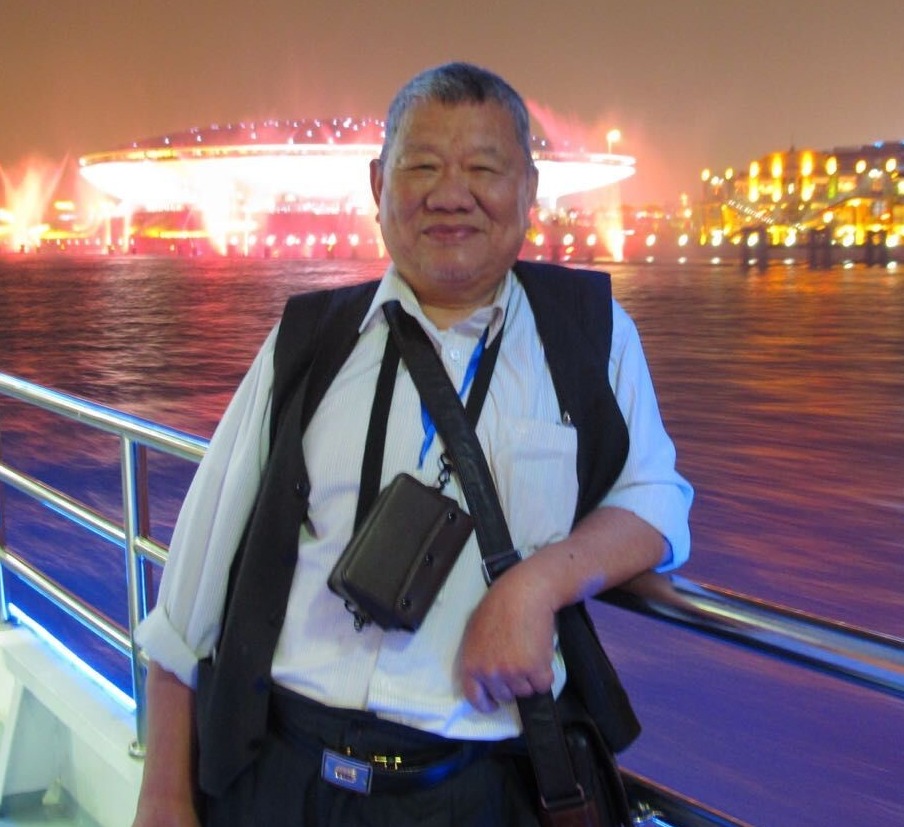 Mr. You was born in July 9, 1934. After retiring from the military in Oct. 1976, he went back Jinhua which is the hometown of Camellia. Since then, he loved camellia very much. In 1984, he established Jinhua Camellia Society and served as the first president of this society. In 1987, Chinese Camellia Society (CCS) was found, he was one of standing directors. From 1996 to 2000, he served as vice secretary-general of CCS. From 2000 to 2018, he was elected as vice president of CCS. From 2006-2018, he was elected as the leader of China Camellia Breeding Group. On October 3, 2019, he passed away in Jinhua at the age of 86.
Mr. You has made outstanding contributions to camellias in China, especially in protection and investigation on ancient camellia trees, and in development on breeding new cultivars. Since the establishment of the China Camellia Nomenclature Registration Committee in 2006, more than 300 new cultivars have been officially registered and published in the Journal of China Flowers & Horticulture. Mr. You had written many papers and had published some important books, such as Chinese Camellia Culture (2003), Camellia, friendship, Peace (2004), Camellia (2004), 156 Questions on Camellia Cultivation and Appreciation (2008), Tracking Down Chinese Ancient Camellia Trees for Ten Years (2009) and Camellias of China (2014).
Since 2001, Mr. You had attended many times the International Camellia Congress/Symposium. Mr. You had also organized some camellia festivals/meetings/symposiums throughout China. Based on his effort, the number of ICS Chinese member increased greatly as well. In 2005, Mr. You was awarded the Outstanding Contribution for Camellia Work in Switzerland by the past president Greg Davis.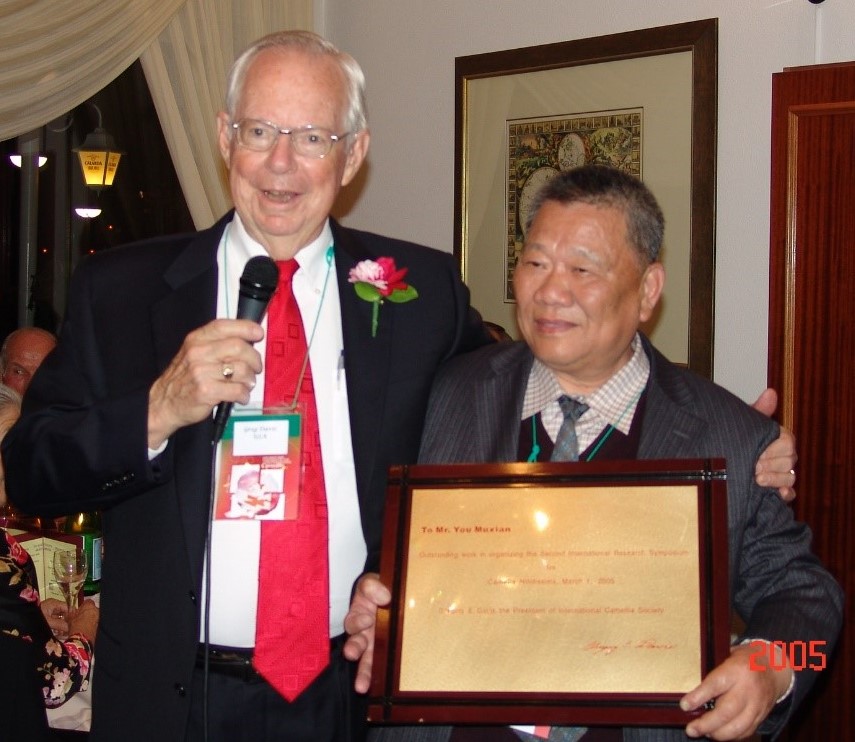 ---