Type Image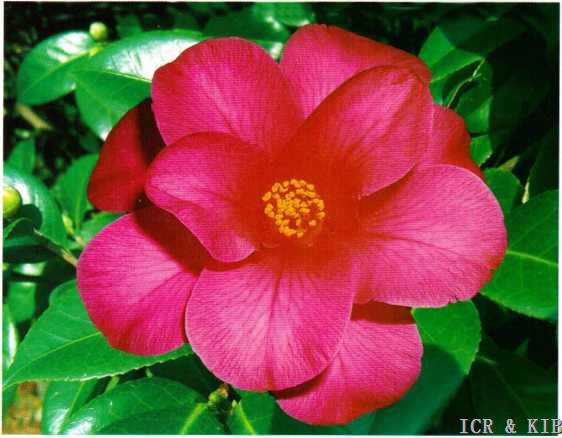 Chosen by wangzhonglang
Id:ICR-827
Country:United States
Year Published/Registered:1964
Cultivar Type:For Ornamental
AGM Type:
Scientific Name:Camellia japonica 'Astronaut'
Species/Combination:C. japonica
Chinese Name:宇航员
Japanese Name:
Meaning:
Synonym:
Yuhangyuan Gao, Jiyin, 2007, The Identification....Outstanding Camellias, p.412; Chinese synonym for the USA C.japonica Astronaut.
» English Description
Select Nurseries Wholesale Price List, 1964, p.69. Mark S. Cannon Scion Catalogue,1964-1965, p.1. No description. SCCS., Camellia Nomenclature, p.20: Rose pink. Large, sin­gle to semi-double with channelled petals. Vigorous, upright growth. Flowers early to mid-season. Originated by Select Nursery Inc., Whittier, California, USA. For colour plate see frontispiece, SCCS, The Camellia Review, 1965, vol.26, No.3.
» Chinese Description
高继银、苏玉华、胡羡聪,2007. 《国内外茶花名种识别与欣赏》,第33页。美国加利福尼亚州Select Nursery苗圃培育。花玫瑰粉红色,单瓣型至半重瓣型,中型花,花瓣长圆形,外翻,瓣面有清晰的红色脉纹,内部花瓣呈浅勺状,有时锯齿状,花心雄蕊筒状,花丝白色,花药黄色,花朵稠密。叶片浓绿色,椭圆形,光亮,植株立性,生长旺盛。花期中。