Type Image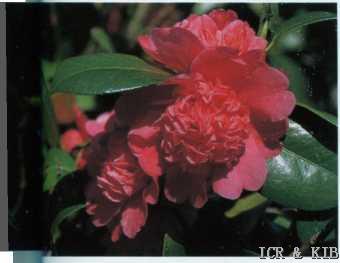 Chosen by wangzhonglang
Id:ICR-1360
Country:Japan
Year Published/Registered:1967
Cultivar Type:For Ornamental
AGM Type:
Scientific Name:Camellia rusticana 'Benichōji'
Species/Combination:C. rusticana
Chinese Name:
Japanese Name:紅丁子 べにちょうじ
Meaning:Beni (紅) red; chōji (丁子) clove
Synonym:
Benichohji Andoh, 1974, Tsubaki Nyamon, No.86.Different reading for Benichōji.
Benichōzi Seibundō Shinkōsha, 1966, Garden Life, No.17, p.22.Different reading for Benichōji.
Beniteiji Corruption for Benichōji.
紅丁字 Originally published as 紅丁字
» English Description
Hagiya, 1967, Kyōto Engei Kurabu, Tsubaki Tokushū, No.8. Tuyama, 1968, Camellias in Japan, pl.223, description, p.156: Leaves broad-elliptic, acuminate­-cuspidate at the apex, margins serrate, petioles 5 mm long, hairy. Flowers of irregular peony type, deep red, (Currant red 821/2) 5-6 cm across by 3 cm deep; petals incurved at apical mar­gin,13-15, the largest, 2.9 cm x 3 cm; 40-50 small, central petaloids, intermingled with stamens, sometimes anemone centered. Collected in Ojiya-shi, Niigata Prefecture in 1959. See colour pl.372, p.158 & p.347, Encyclopedia of Camellias in Colour, vol.I, 1972. There is also a white varie­gated form named Shibori-chōji.