Type Image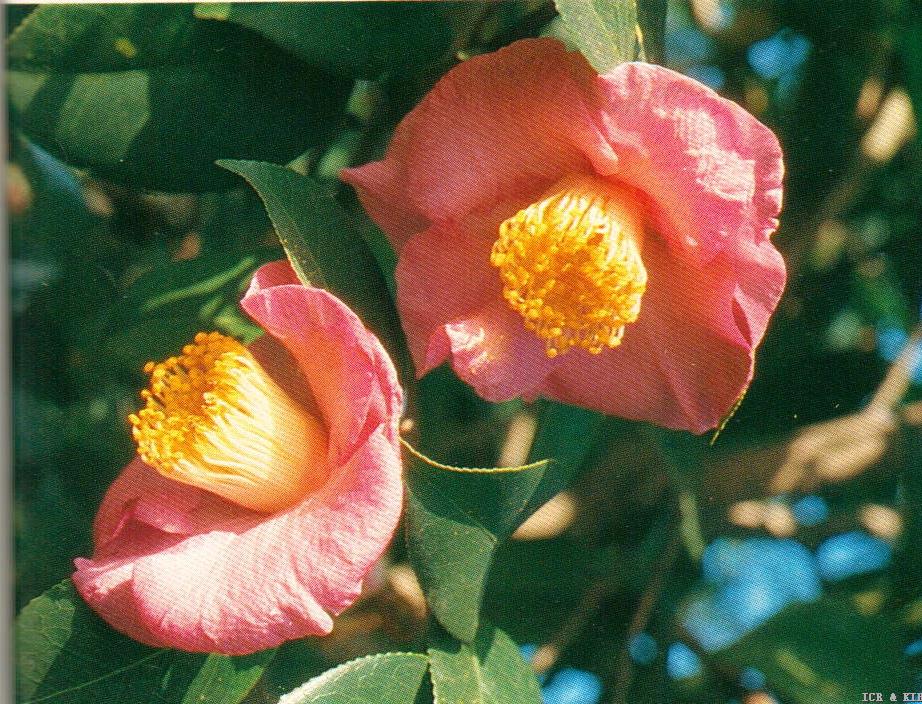 Chosen by wangzhonglang
Id:ICR-1403
Country:Japan
Year Published/Registered:1975
Cultivar Type:For Ornamental
AGM Type:
Scientific Name:Camellia japonica 'Benirōgetsu'
Species/Combination:C. japonica
Chinese Name:红腊月
Japanese Name:紅臘月 べにろうげつ
Meaning:Red "Rōgetsu"
» English Description
Yokoyama, et al., 1975, Gendai Tsubaki Meikan, p.208 black and white photo; colour photo. No.286, Encyclopedia of Camellias in Colour, vol.II, 1978, p.123, also Seibundō Shinkōsha, 1980, Senchinshū, p.136 & p.246: A reddish, single pink to white at petal base, 6-7 large, creped petals, opening evenly, reflexing with age, surrounding a central column of short stamens. The flower opens flat and is 10-11 cm across. Early flowering to mid­season. Leaves, broad-elliptic, large, acuminate apex, base obtuse, finely serrate, reflexed, green with yellow variegation. Plant growth habit, vigorous and spreading. See Yokoyama & Kirino, 1989, Nihon no Chinka, p.152, colour photo. Originated in Takarazuka-shi, Hyōgo Pre­fecture, Japan. Not related to Rōgetsu or Shibori-rōgetsu.