Type Image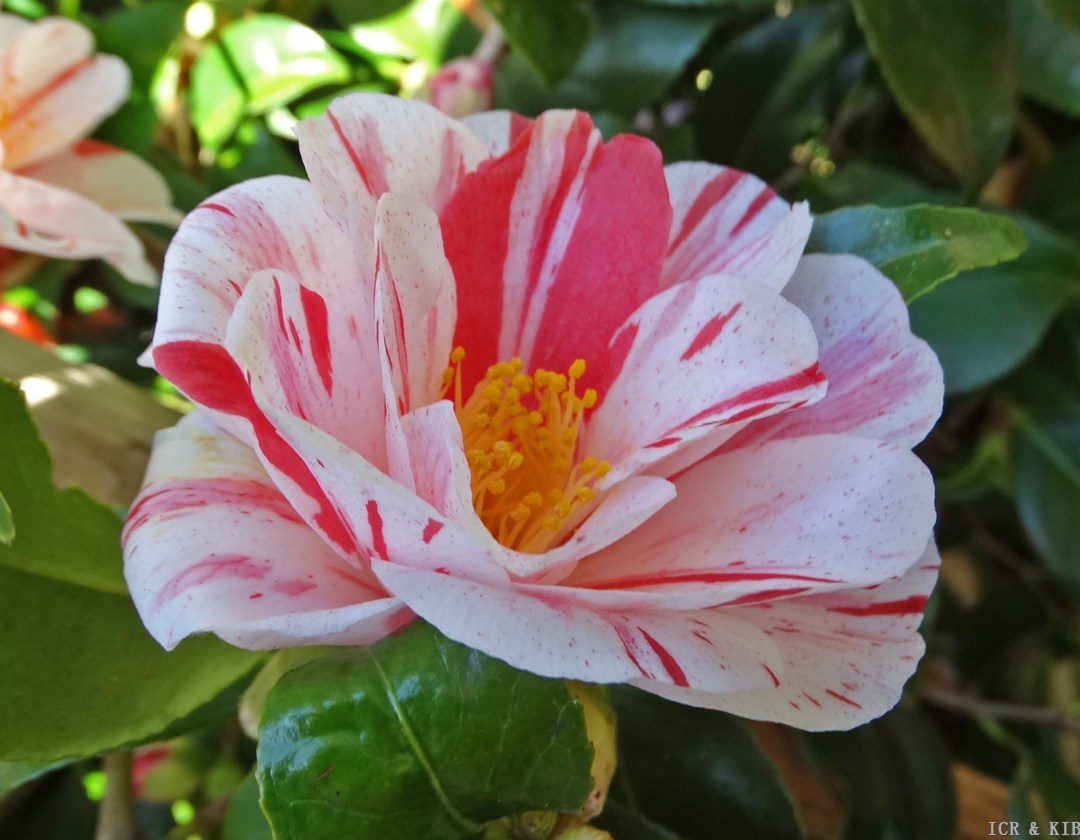 Chosen by wangzhonglang
Id:ICR-2818
Country:Japan
Year Published/Registered:1979
Cultivar Type:For Ornamental
AGM Type:
Scientific Name:Camellia japonica 'Chūbu-higurashi'
Species/Combination:C. japonica
Chinese Name:中部日暮
Japanese Name:
Meaning:
Synonym:
Chûbu-higurashi The International Camellia Register, 1993, Thomas Savige
» English Description
Seibundō Shinkōsha, 1979, Senchinshū, p.97, colour photo, p.230, description: Large, semi-double, 14-16 petals in 2-3 rows standing apart, white with streaks and marks of crimson and, sometimes a white border. Large, slender, elliptical leaves with shallow serrations and veins slightly raised. Sport: Momoji-no-higurashi. Originated in Chūbu, Japan.
» Chinese Description
朱國棟、蔡燦玉,2011. 《台灣茶花族譜》,p.57.
Chūbu-higurashi 中部日暮(ChGbu Twilight) (C. japonica) 红山茶 。 1979,日本中部。半重瓣、白色底、红条纹、斑、花瓣约14〜16枚、2〜3重轮列、中轮、花期1~3月、树性横张。枝变种:Momoji-no-higurashi (百路の日暮)。