Type Image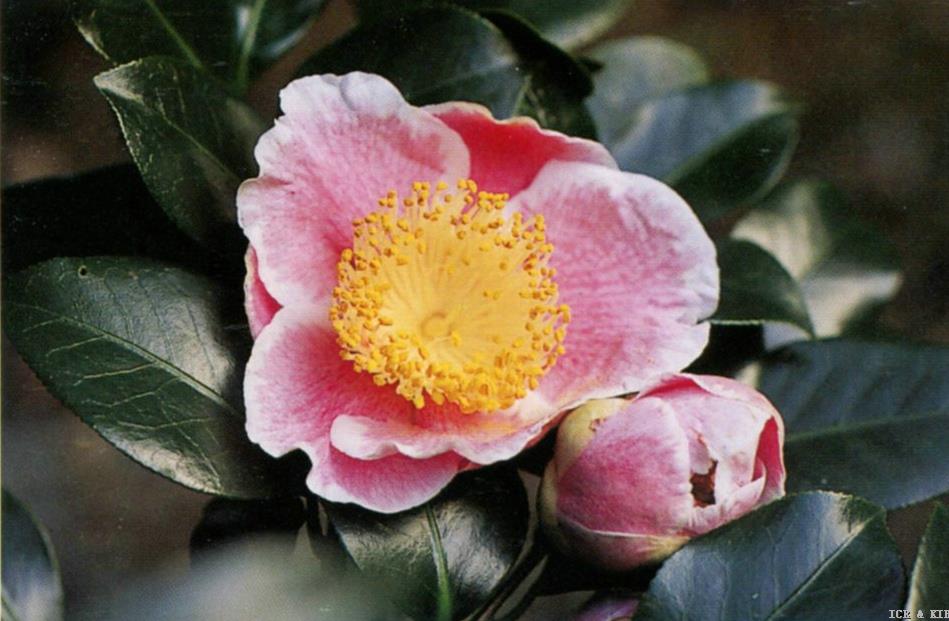 Chosen by Sueo Takano
Id:ICR-5756
Country:Japan
Year Published/Registered:1972
Cultivar Type:For Ornamental
AGM Type:
Scientific Name:Camellia japonica 'Fukurin-shokkō'
Species/Combination:C. japonica
Chinese Name:
Japanese Name:覆輪蜀光 ふくりんしょっこう
Meaning:Bordered "Shokkō"
Synonym:
Fukurin-syokkō Satō, 1975, Chūbu no Tsubaki, p.109, colour photo.Different reading for Fukurin-shokkō.
» English Description
Encyclopedia of Camellias in Colour, vol.I, 1972, colour photo No.148, p.85, description, p.313: A pink sport of Shirayuki with white edges of the cultivar Shokkō-nishiki. A 6 petalled, cup-shaped single with large petals, a little fluted and irregular. Colour a soft pink, finely veined deeper pink with an irregular, white border to the edge of each petal and an occasional red streak or patch. A large, cylindrical, central cluster of stamens, spreading towards the apex in a ring form, yellow anthers, off-white filaments. Flowers early to mid-season. Leaves dark green, leathery, broad-ovate, apices blunt acute, recurved, finely serrate. Plant habit erect and vigorous. Originated in the Kansai area, Japan. Synonym: 'Yukari-no-iro'. Different reading: 'Fukurin-syokkō'. See colour photo & description, p.269, Yokoyama & Kirino, 1989, Nihon no Chinka; Seibundō Shinkōsha, 1979, Senchinshū, p.131 & 244.