Type Image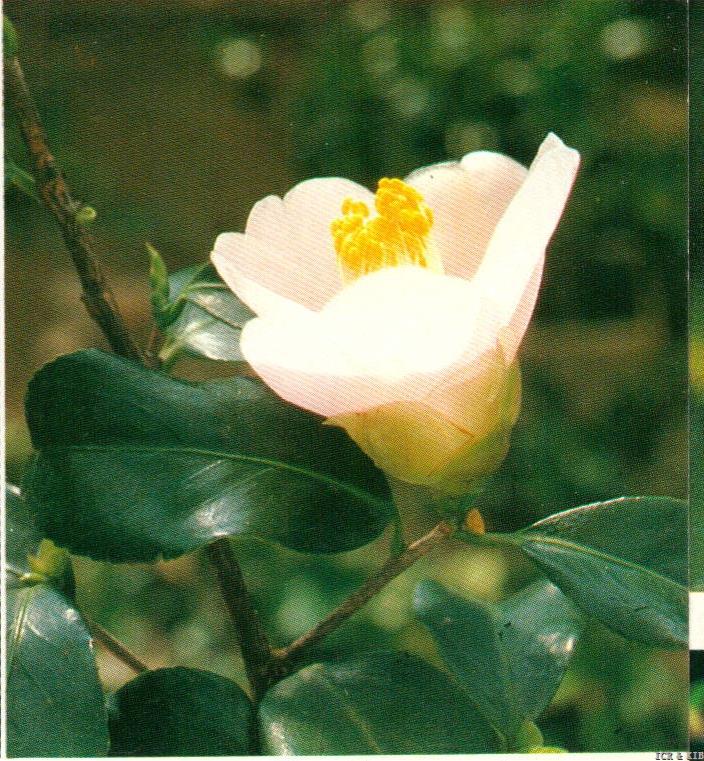 Chosen by wangzhonglang
Id:ICR-7302
Country:Japan
Year Published/Registered:1979
Cultivar Type:For Ornamental
AGM Type:
Scientific Name:Camellia rusticana 'Heraguri'
Species/Combination:C. rusticana
Chinese Name:
Japanese Name:平栗 へらぐり
Meaning:
Synonym:
Hiraguri Orthographic error for Heraguri.
» English Description
Seibundō Shinkōsha, 1979, Senchinshū, p.134, colour photo, p.245, description: Campanulate form, soft, pale pink single with notched petals and a central column of stamens of irregular length, yellow anthers, white filaments. Leaves elliptic, apices acuminate, bases cuneate. The name translates as the common chestnut, but is also the place name where the cultivar originated with a private family. Named and released by Hisakichi Kimura, Ishikawa Prefecture in 1980.