Type Image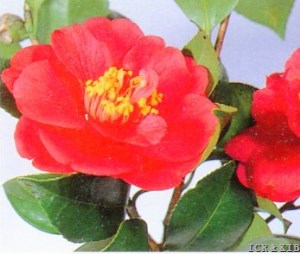 Chosen by wangzhonglang
Id:ICR-7420
Country:Japan
Year Published/Registered:1712
Cultivar Type:For Ornamental
AGM Type:
Scientific Name:Camellia japonica 'Hijirimen'
Species/Combination:C. japonica
Chinese Name:绯缩缅
Japanese Name:绯縮緬 ひぢりめん
Meaning:Crimson silk crepe
Synonym:
Hichirimen Sakata Catalogue, 1938.Different reading for Hijirimen.
Hichirimen-tsubaki Watanabe, 1970, Kyōto Engei Kurabu, Tsubaki Tokushū, No.10, p.124. Differ­ent reading for 'Hijirimen-tsubaki' (Hijimiren).
Hijirimen-tsubaki Tuyama, 1966, Camellia Cultivars of Japan, p.230, Synonym for Hijirimen.
» English Description
Kaempfer, 1712, Amoenitatum Exoticarum as 'Fidsjir­imin': See Kyōto Engei Kurabu, 1989, Tsubaki, No.28, p.10. Itō, Ihei, 1719, Kōeki Chikinshō, as 'Hijirimen-tsubaki'; Itō, Jukyū, 1739, Honzō Hanamaki'e; Yashiro, 1841, Kokon Yōrankō, vol.306; Kasuya, Kamegorō, 1859, Tsubaki Irohanayose Irotsuki as one of 7 trees. Note: Kasuya lists two different Hijirimen. For the 2nd see below. Tuyama, 1968, Camellias of Japan, pl.194, p.98, description, p.147 as 'Hi-jirimen': Leaves rather large, broadly elliptic to broadly oblong, acuminate at the apex, coarsely crenate at the margin, folded along the midrib at its base; peti­ole glabrous. Flowers double, cup-shaped. The colour of the flower is brilliant red or vermilion. Stamen cluster cylindrical or a little irregular. Flowers mid-season to late. See Encyclopedia of Camellias in Colour, vol.I, 1972, pl.156; Yokoyama & Kirino, 1989, Nihon no Chinka, p.315; Seibundō Shinkōsha, 1979, Senchinshū, pp.126, 241. Different reading 'Hichirimen'. Synonym: 'Hijirimen-tsubaki'. Originated in Kantō, Japan. Resembles Hiiro-oki-no-ishi.