Type Image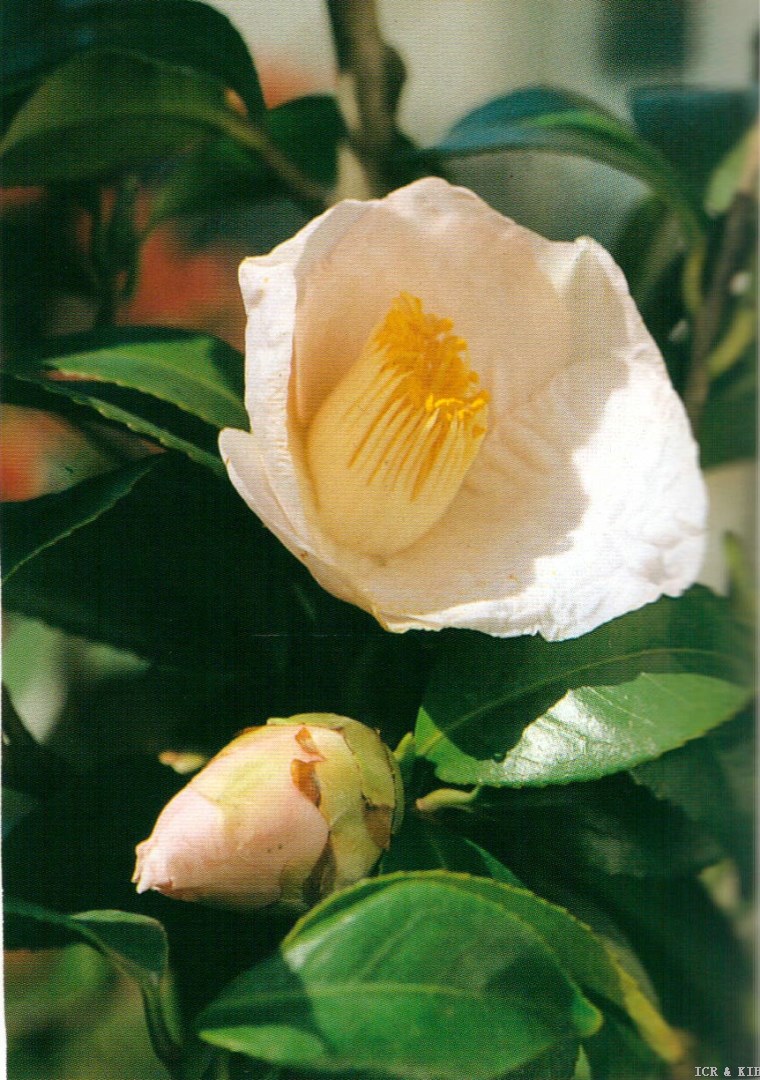 Chosen by wangzhonglang
Id:ICR-10137
Country:Japan
Year Published/Registered:1971
Cultivar Type:For Ornamental
AGM Type:
Scientific Name:Camellia japonica 'Kō-un'
Species/Combination:C. japonica
Chinese Name:香云
Japanese Name:香雲 こううん
Meaning:
Synonym:
Fragrant Cloud Macoboy, 1981, The Colour Dictionary of Camellias, p.194. Synonym for Kō-un.
Kohun Hallstone, 1982, International Camellia Journal, No.14, p.17.Different reading for Kō-un.
» English Description
Andoh, 1971, Tsubaki, Meika no Shōkai to Saibai, p.213 as 'Kohun': Medium size, peach pink, single, tubular to bowl-shaped blossoms. Mid-season blooming. Fragrant. Large stamen cylinder with white filaments, joined for the lower third, yellow anthers. Leaves elliptic to broad-elliptic, broad, glabrous, apices blunt acute, margins ser­rate. see p.83, Yokoyama & Kirino, 1989, Nihon no Chinka as 'Kōun'. Originated with a private family in Ōta City, Shimane Prefecture, Japan. Named and released by Yoshiaki Andoh in 1970. Different readings: 'Kohun'.