Type Image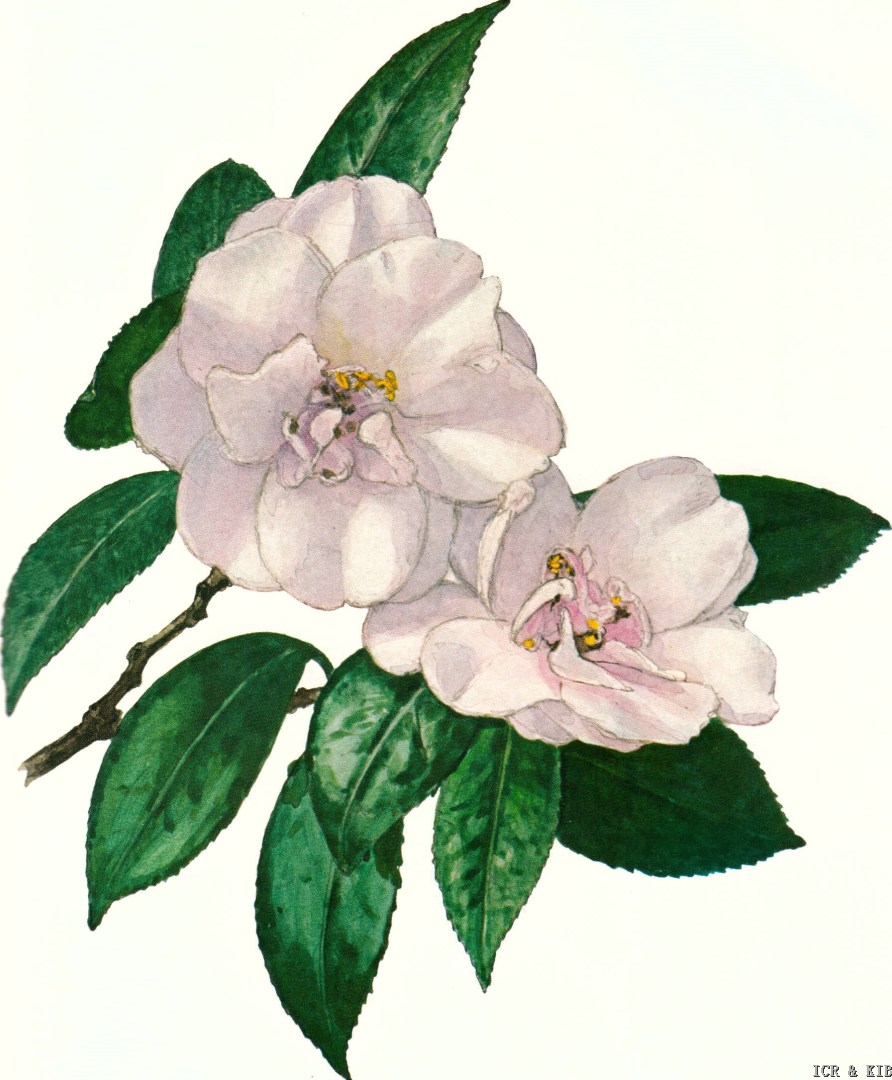 Chosen by wangzhonglang
Id:ICR-9803
Country:Japan
Year Published/Registered:1957
Cultivar Type:For Ornamental
AGM Type:
Scientific Name:Camellia japonica 'Kitsuregawa'
Species/Combination:C. japonica
Chinese Name:
Japanese Name:木連川 きづれがわ
Meaning:Kizure river
Synonym:
Kizuregawa Tateyama Nursery Catalogue, 1957.Different reading for Kitsuregawa.
Kizuregawa. (Kizure River) (C.japonica), Nippon Tsubaki - Sasanqua Meikan, 1998, p.71 with colour photo; English translation p.47. Medium size, palest pink, semi-double, poor stamens. Flowers mid-season to late. Leaves oblong, small, plicate along the midrib. Upright growth. A seedling of Miyakadori, originated by Jisuke Minagawa, released in Chinkashū in 1956, named after the Kizure River in Tochigi Prefecture. From Saitama Prefecture.Different reading for Kitsuregawa.
» English Description
Minagawa, 1957, Chinkashū: Pale pink, semi-double. See colour photos: Tuyama, 1966, Camellia Cultivars of Japan, pl.93; Tuyama, 1968, Camellias of Japan, pl.95, p.48, description, p.114 as 'Kitsure-gawa': Leaves lanceolate-elliptic to narrowly elliptic, a little waved, venation impressed. Flowers vase-shaped, semi-double, pale pink (Neyron Rose 633/3) in colour. Petals slightly channelled, with irregular, distorted inner petals and petaloids, intermixed with a few stamens. Flowers mid-season. Originated in the Minagawa Camellia Gardens, Saitama Prefecture, Japan. A seedling of Miyakodori. Different reading: 'Kizuregawa', 'Mokuregawa'. See colour photos and descriptions: Encyclopedia of Camellias in Colour, vol.I, 1972, pl.220, p.323, and Seibundō Shinkōsha, 1979, Senchinshū, pp.42 , 209, both as 'Kizuregawa'.