Type Image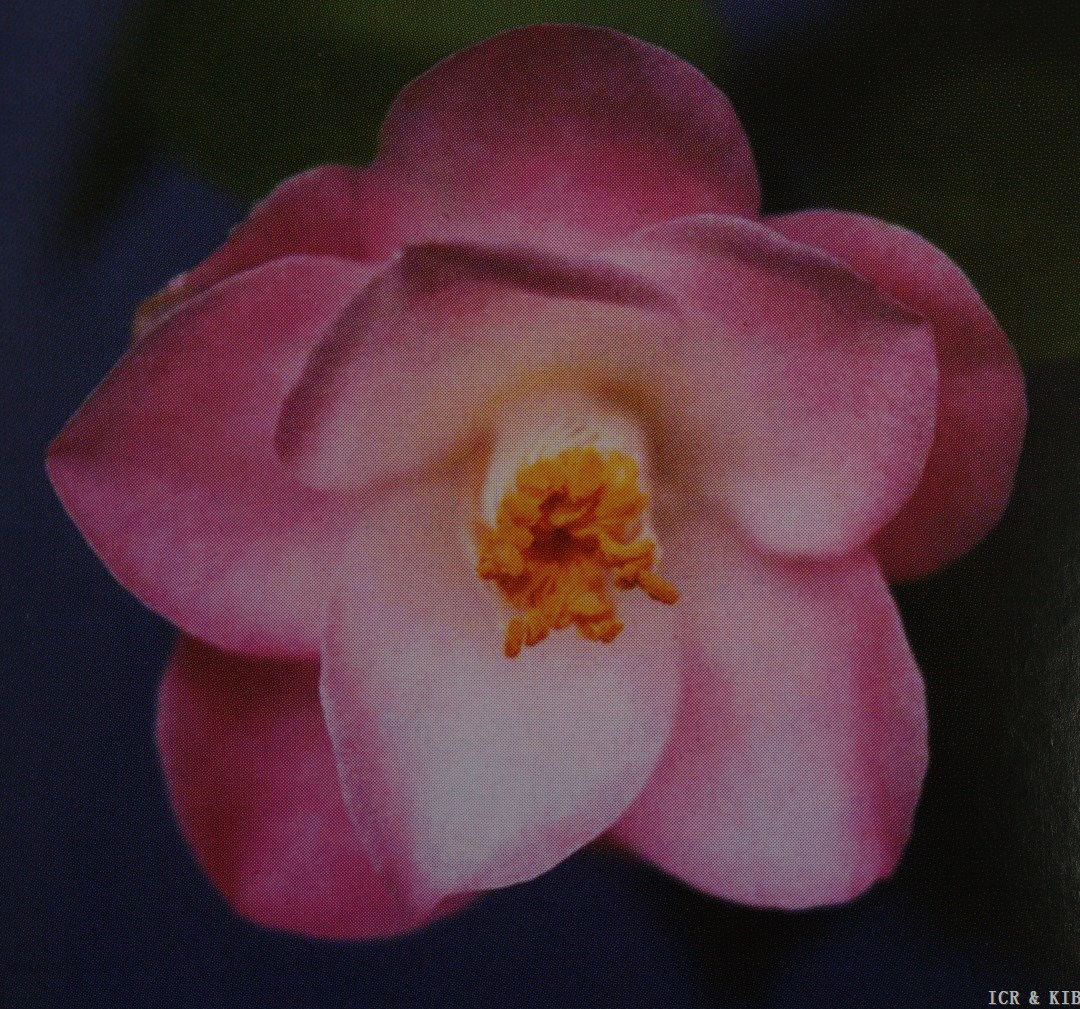 Chosen by wangzhonglang
Id:ICR-12956
Country:Japan
Year Published/Registered:1968
Cultivar Type:For Ornamental
AGM Type:
Scientific Name:Camellia japonica 'Momotarō'
Species/Combination:C. japonica
Chinese Name:桃太郎
Japanese Name:桃太郎 ももたろう
Meaning:Name of a hero in a fail
Synonym:
Momotaroō ICS., Apr.1990, Japanese Camellia Cultivar List, p.16. Orthographic error for Momotarō.
» English Description
Tuyama, 1968, Camellias of Japan, pl.257, p.130, description, p.169: Leaves, elliptic to broadly-elliptic, margins crenate, 6.7-7.8 cm long x 3.4-3.8 cm wide; petioles 7-14 mm long, smooth. Flowers pendulous, tend to anemone form, rosy pink, (China Rose 024/2-1). Petals 10-15, largest 4.2 cm x 3.8 cm; inner smaller petals and petaloids, 11-65, including fan-shaped petaloids. Stamens in 5 fascicles, filaments pale yellow. Flowers mid-season to late. Originated in Momoyama, Fushimi-ku, Kyōto-shi, Japan. Momo also alludes to the place name where this camellia was collected.
» Chinese Description
桃太郎,ももたろう,'Momotarō'(C. japonica),陈丽惠2013年《山茶花谱台湾情》第176页,【花】:粉、白底,半重瓣蓮華型、大輪、早~中生。【葉】長橢圓、中型。立性。''春 曙红"自然實生,1980年国分俊春命名發表。