Type Image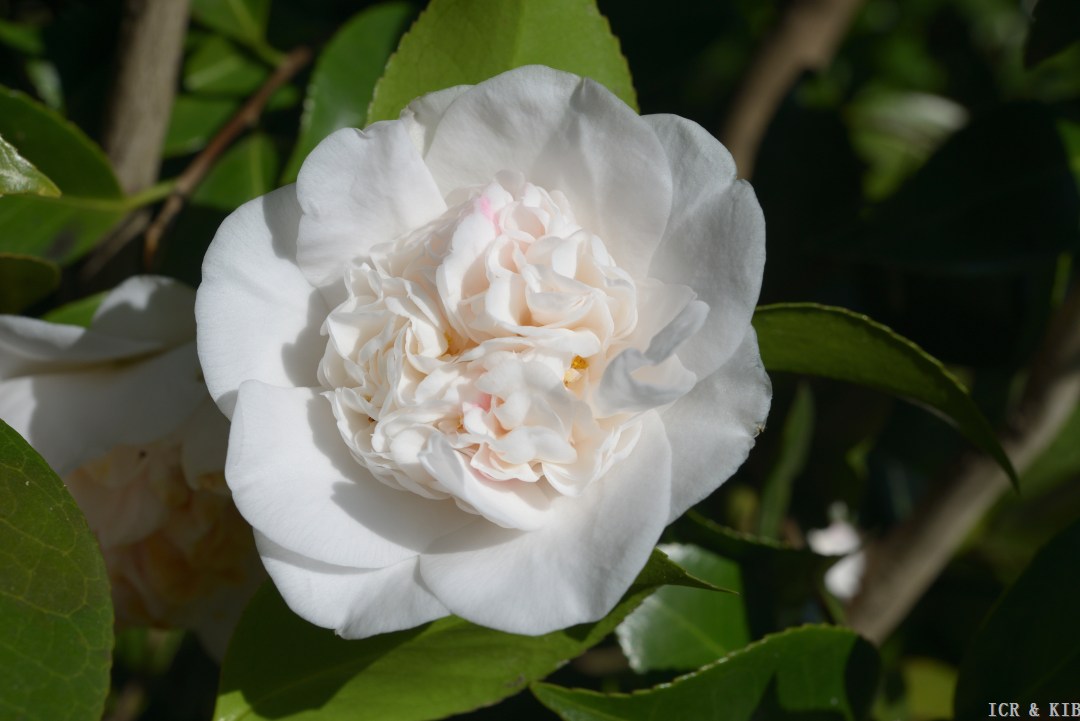 Chosen by Gianmario Motta
Id:ICR-15282
Country:China
Year Published/Registered:1815
Cultivar Type:For Ornamental
AGM Type:
Scientific Name:Camellia japonica 'Pompone'
Species/Combination:C. japonica
Chinese Name:澎波尼
Japanese Name:
Meaning:
Synonym:
Bancksii Berlèse, 1837, Monographie, ed.1, p.131. Orthographic error for Banksii.
Changeable Prince, William, 1828, A Short Treatise on Horticulture, p.170. Synonym for 'Mutabilis'.
Dan McCarthy SCCS., 1958, Camellia Nomenclature, p.28. Synonym for 'Horkan', itself a synonym for Pompone.
Diversaflora Pleno Curtis, 1820, A Monograph on the Genus Camellia. A synonym for Pompone.
Diversifolia Hovey, ed.1836, Magazine of Horticulture. Synonym for Pompone.
45 show +
» English Description
Edward's Botanical Register, 1815, vol.1, pl.22 as Pompone or Japanese rose. Imported from China for the Kew Gardens, 1810. The flowers 8-10 cm across, consist of 10-12 large outer petals in 2 rows, around a number of smaller one that rise in the centre in an erect, irregular mass. The colour is white, except for the bases of the petals which are tinged with camellia rose, as well as a small stripe up the centre. Baumann & Baumann, 1829, Collection de Camellia élevés à Bollwieler, p.7, pl.9: The flowers are large, the petals undulate. the inner petals small and in clusters. The same plant sometimes bears white, sometimes reddish flowers, sometimes variegated with these two colours, all on the same branch. For colour plates see Loddige's Botanical Cabinet, 1821, vol.6, pl.596; Curtis, 1819, Monograph on the Genus Camellia, pl.4; Booth, 1839, Transactions of the Horticultural Society of London, 7:546. Synonyms: 'Mutabilis', 'Pomponia', 'Kew Blush', 'Variabilis', 'Pompone-Flowered', 'Pomponia Plena', 'Pomponia Incarnata', 'Pomponia Flore pleno', 'Pomponia Bianco-Rosea', 'Pompone Variabile', 'Pom­ponia Variabilis', 'Pomponia Bicolor', 'Pompon Variabilis', 'Waratah Pomponia', 'Paeoniiflora Diversiflora'. Sports: Paeoniiflora, Paeoniiflora Pallida, Paeoniiflora Alba.