Type Image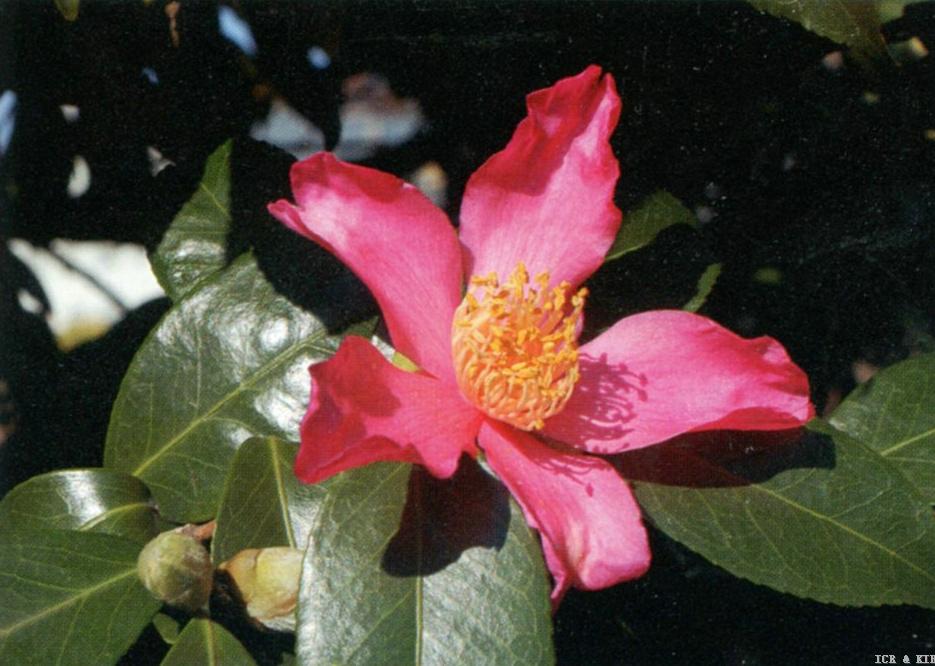 Chosen by wangzhonglang
Id:ICR-19262
Country:Japan
Year Published/Registered:1986
Cultivar Type:For Ornamental
AGM Type:
Scientific Name:Camellia x vernalis 'Tenryū-kurenai'
Species/Combination:C. vernalis
Chinese Name:天竜红
Japanese Name:天竜紅 てんりゅうこう
Meaning:Red "Tenryū"
» English Description
Tanaka et al., 1986, Journal of Japanese Society of Horticul­tural Science, 55(2):208. A triploid cultivar of C.x vernalis discovered by Katsuhiro Maeda in Toyota Town, Shizu'oka Prefecture, Japan. Named and released by Takashi Tsuyama and Fusako Yamazaki. JCS., 1987, Tsubaki, No.26, p.51: Flower, single, red, medium size. Different reading: 'Tenryū-kō'.