Type Image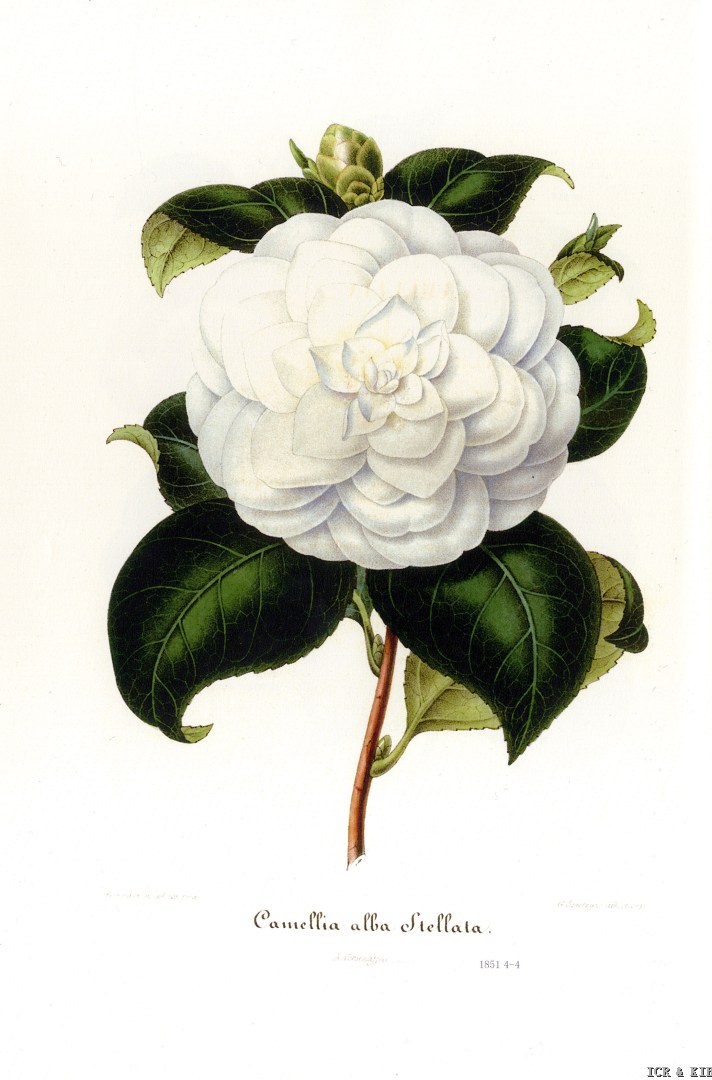 Chosen by wangzhonglang
Id:ICR-145
Country:Italy
Year Published/Registered:1849
Cultivar Type:For Ornamental
AGM Type:
Scientific Name:Camellia japonica 'Alba Stellata'
Species/Combination:C. japonica
Chinese Name:
Japanese Name:
Meaning:
Synonym:
Comte Calciati Borghi van Houtte Catalogue, 1849-1850. Synonym for Alba Stellata.
» English Description
van Houtte Catalogue, 1849-1850, 38:34: Snow white, thin petalled. Verschaffelt, 1851, Nouvelle Iconographie, BookIV, pl.IV: The petals of this camellia are arranged in 6 or 7 radiated and regular series. The snow white petals are oblong, lanceolate, almost pointed, rounded, emarginate; the central ones are numerous, very small, lanceolate, concave, spread out. Originated in Italy by Comte Calciati Borghi.