Type Image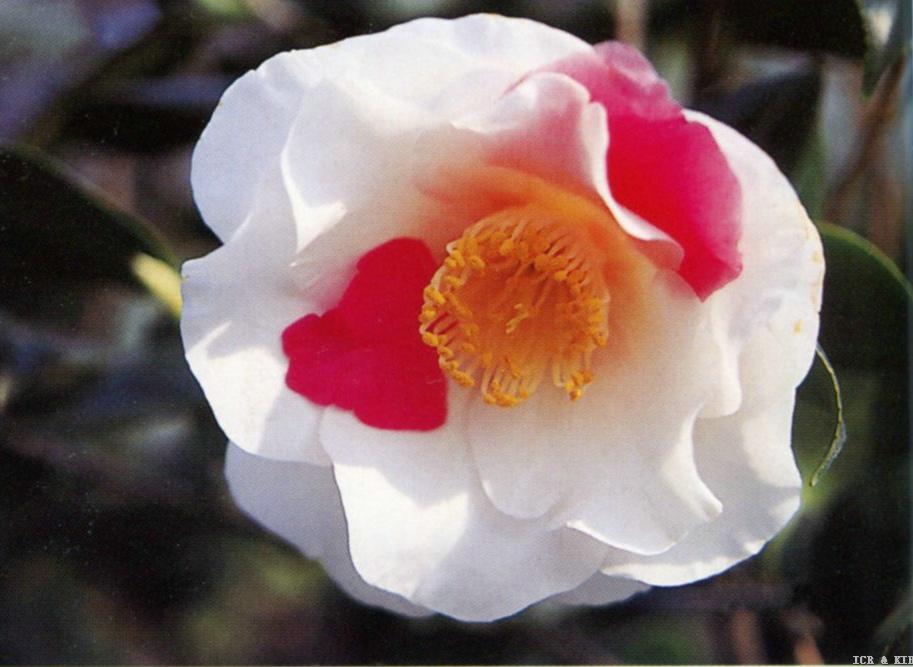 Chosen by wangzhonglang
Id:ICR-5703
Country:Japan
Year Published/Registered:1971
Cultivar Type:For Ornamental
AGM Type:
Scientific Name:Camellia japonica 'Fujimusume'
Species/Combination:C. japonica
Chinese Name:
Japanese Name:藤娘 ふじむすめ
Meaning:Wisteria maiden
Synonym:
Tengniang Gao, Jiyin, 2008, The Identification....Outstanding Camellias, p.118 with colour photo; Synonym for the Japan C.japonica Fujimusume.
» English Description
Andoh, 1971, Tsubaki, Meika no Shōkai to Saibai, p.216; Encyclopedia of Camellias in Colour, vol.I, 1972, pl.335, p.147, description, p.341: Large size, semi­double, white with occasional clear crimson streak and 15-17 large, round petals in 3 rows, the inner petals erect and reflexed, surrounding a central column of about 90 stamens, white fila­ments and pale yellow anthers. Leaves reflexed with folded edges, elliptic, apices blunt acute, deep, glossy green, margins medium serrations. Blooms mid-season. Selected from seedlings made by Yoneichi Fujioka, Inazawa City. Named and released by Minoru Satō about 1950. See Satō.1975, Chūbu no Tsubaki, p.84. Possibly a synonym for Fujihime.