Type Image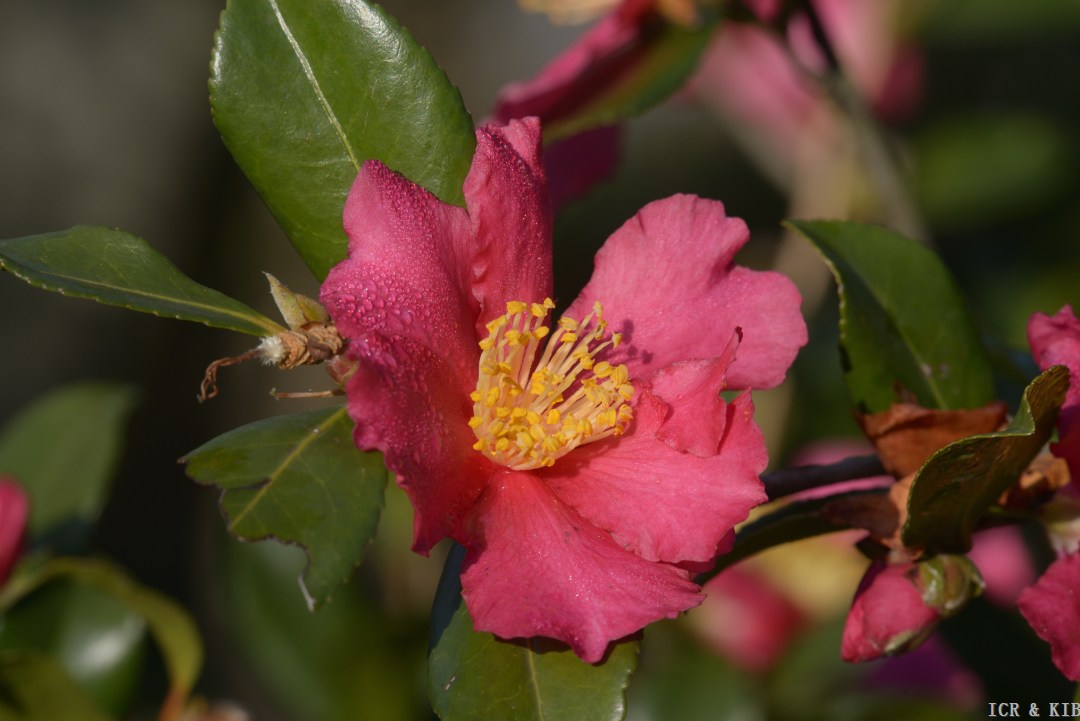 Chosen by wangzhonglang
Id:ICR-7573
Country:United States
Year Published/Registered:1847
Cultivar Type:For Ornamental
AGM Type:
Scientific Name:Camellia x vernalis 'Hiryū'
Species/Combination:C. vernalis
Chinese Name:飞龙
Japanese Name:飛龍 ひりゅう
Meaning:Flying Dragon
Synonym:
Fire Dragon Griffiths, 1953, ACS., Quarterly, 8(1):4, 5, 7, 8 with illustration. Synonym for Hiryū.
Flying Dragon Yashiroda, 1950, American Camellia Yearbook, p.28. Synonym for Hiryū.
Heryo Portland Camellia Nursery Catalogue, 1946-1947. Corruption of the Japanese name Hiryū.
Hiro Threlkeld, 1962, The Camellia Book, p.186. Corruption of the Japanese name Hiryū.
Hiryi Hillier Nursery Catalogue, 1949, p.18. Corruption of the Japanese name Hiryū.
13 show +
» English Description
Nakayama, 1847, Senka'ōden, vol.5: Double, deep red with white spots, early flowering. Nihon Shokubutsu Kaisha, 1912-1913: Deep crimson red. Small rose form double, opening into flaring, open blooms with waved and twisted petals. Cold hardy. Originally imported from Japan to USA in 1906 by E. Fenerosa. Mobile, Alabama. Cor­ruptions of Japanese name: 'Hiryi', 'Hiryii', 'Herya', 'Hiro', 'Hyryu', 'Hiryx', 'Hiryn'. Syn­onyms: 'Flying Dragon', 'Red Bird', 'Scarlet Bird', 'Scarlet Dragon'. Different readings: 'Hiryō', 'Hiryoh'. There are 3 different kanji characters for this name. See Encyclopedia of Camellias in Colour, vol.I, 1972, p.392. The name was invalidly used in Australia for the cultivar Kanjiro. Sports: Hiryū-nishiki, Hoshihiryū. See Macoboy, 1981, The Colour Dictionary of Camellias, p.174 and Tuyama ,1968, Camellias of Japan, pl.409, p.208 for colour photos.