Type Image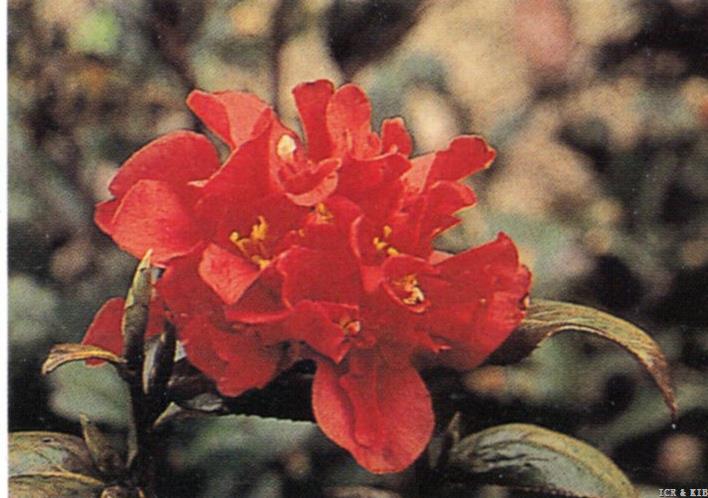 Chosen by Sueo Takano
Id:ICR-7771
Country:Japan
Year Published/Registered:1966
Cultivar Type:For Ornamental
AGM Type:
Scientific Name:Camellia rusticana 'Hono-o'
Species/Combination:C. rusticana
Chinese Name:
Japanese Name:炎 ほのお
Meaning:Flame
Synonym:
Honō Hagiya, 1967, Kyōto Engei Kurabu, Tsubaki Tokushū.Different reading for Hono-o.
Honoho Different reading for Hono-o.
» English Description
Seibundō Shinkōsha, Garden Life, 1966, p.32, No.17, black and white photo: Flower is dark red peony to irregular, open peony of 8-9 cm across x 5 cm deep. Outer petals, 12-25, long and slender. The inner petals, 10-20, sometimes mingle with the petaloids and 200 stamens with dark yellow filaments. Leaves are long and slender and reflexed. Petiole hirsute. The plant habit is low growing. Different readings: 'Honoho', 'Honō'. Collected in Kochitani City, Niigata Prefecture, Japan in 1959 by Susumu Ishizawa. Named and released by Kaoru Hagiya. See: Seibundō Shinkōsha, 1979, Senchinshū, pp.140, 247, colour photo and description.