Type Image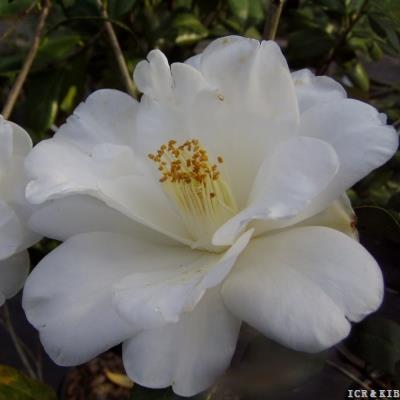 Chosen by wangzhonglang
Id:ICR-8075
Country:United States
Year Published/Registered:1955
Cultivar Type:For Ornamental
AGM Type:
Scientific Name:Camellia japonica 'Ida Weisner'
Species/Combination:C. japonica
Chinese Name:威斯尔
Japanese Name:
Meaning:
Synonym:
Weisier Gao, Jiyin, 2007, The Identification....Outstanding Camellias, p.420; Chinese synonym for the USA C.japonica Ida Weisner.
» English Description
American Camellia Yearbook, 1955, p.338, Reg. No.239: A 6 year old seedling of Imura, originated by John T. Weisner, Fernando Beach, Florida, USA. First flowered 1953. Plant growth is open, pendulous and upright. The white flower, 11-15 cm across, is semi-dou­ble, similar to 'Donckelaeri' (Masayoshi) with 16-22 petals. The stamens form a tight cluster with bright yellow anthers. Flowers early. Sport: Ida Weisner Variegated. Chinese synonym 'Weisier'.
» Chinese Description
高继银、苏玉华、胡羡聪,2007. 《国内外茶花名种识别与欣赏》,第119页。美国佛罗里达州John T.Weisner先生培育,系由'伊木拉'(Imura)品种的实生苗所得。花白色,半重瓣型,大到巨型花,最大花径可达15cm,花瓣16〜22枚,长倒卵圆形,先端略呈波浪状,排列松散,中部花瓣翘起���花心有筒状黄色雄蕊,花朵稠密。叶片浓绿色,椭圆形,光亮,植株开张,枝下垂,生长旺盛。花期早。