Type Image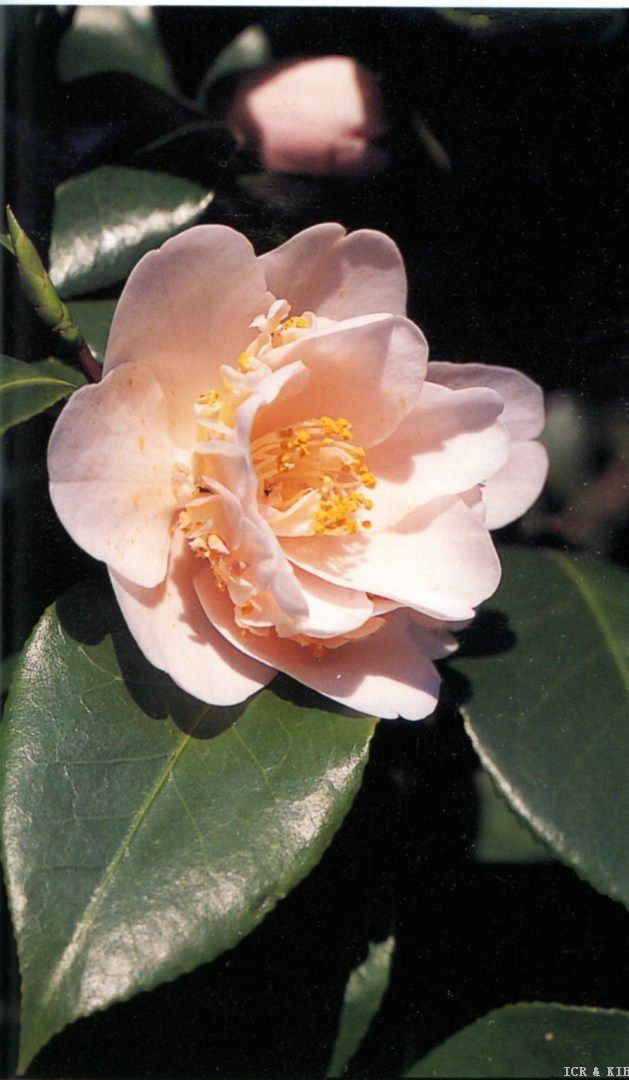 Chosen by wangzhonglang
Id:ICR-8463
Country:Japan
Year Published/Registered:1978
Cultivar Type:For Ornamental
AGM Type:
Scientific Name:Camellia rusticana 'Iwazumi'
Species/Combination:C. rusticana
Chinese Name:
Japanese Name:岩住 いわずみ
Meaning:Owner's family name of the original tree
Synonym:
Jōryūji (Jōryū Temple), Tuyama, 1968, Camellias of Japan, pl.92, p.46, colour photo, p.113, description: Name changed to 'Iwazumi' to avoid confusion. This is now commonly used for this cultivar.Different readings: Jōritsuji', 'Jyōryūji'.
Jyōryūji Watanabe, 1970, Kyōto Engei Kurabu, Tsubaki Tokushū, No.10, p.132 as 'Jyōryuji'. Differ­ent reading for 'Jōryūji', name changed to Iwazumi.
» English Description
Encyclopedia of Camellias in Colour, vol.II, 1978, pl.441, p.174 as 'Iwa-zumi': Small, 5-6 cm across, soft pink, incomplete, informal double with a row of outer guard petals, then a ring of petaloids and stamens about a row of large, upright petals containing an irregular, central, stamen cluster. Originated in Toyama, Japan. See Yokoyama & Kirino, 1989, Nihon no Chinka, p.362; Seibundō Shinkōsha, 1979, Senchinshū, p.19 colour photo. Originally named 'Jōritsuji' or 'Jōyūji', the name was changed to avoid duplication.