Type Image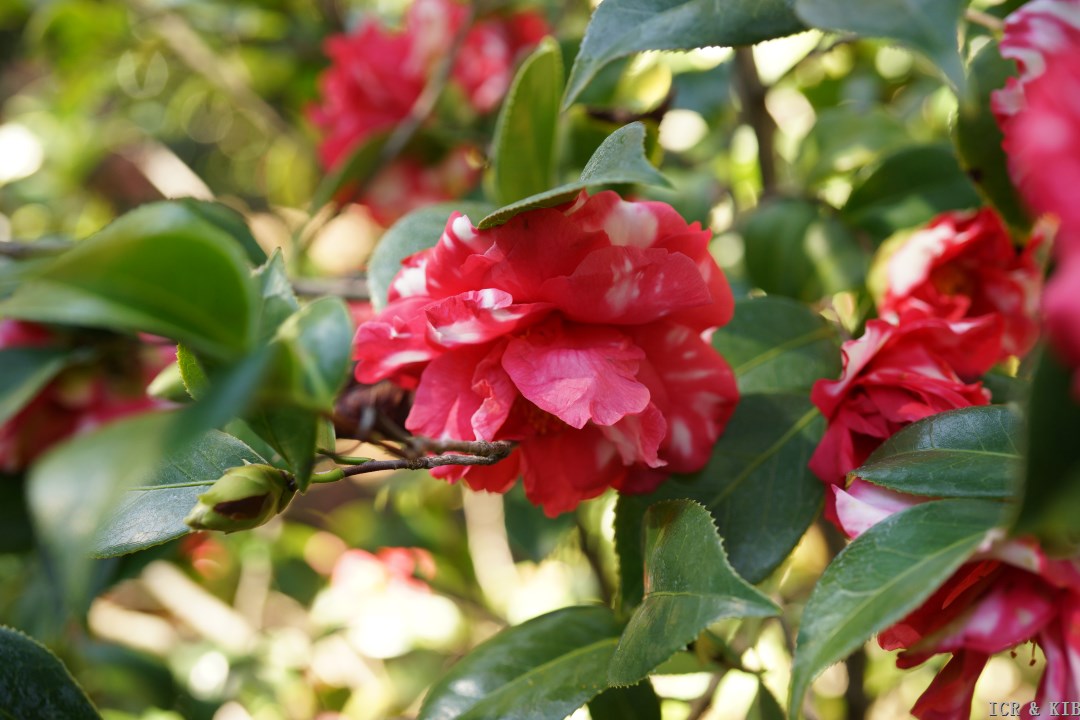 Chosen by wangzhonglang
Id:ICR-9401
Country:Japan
Year Published/Registered:1966
Cultivar Type:For Ornamental
AGM Type:
Scientific Name:Camellia rusticana 'Kasugayama'
Species/Combination:C. rusticana
Chinese Name:春日山
Japanese Name:春日山 かすがやま
Meaning:Mount Kasuga
Synonym:
Mount Kasuga Camellias, Y.C. Shen, 2009, p.211 with colour photo; Synonym for Kasugayama.
春曰山 蔡福贵,2005,世界茶花专辑,p.155, No.21.
» English Description
Ishizawa, 1966, Garden Life, No.17, p.36, black and white photo: Large size, semi-double to open, peony form, red blotched white, 12 cm across, broken stamen cluster, yellow anthers, white filaments. Leaves long-obovate to broad-obovate, apex blunt acute, margins sharply serrate, glossy mid-green; petioles hairy. See: Encyclopedia of Camellias in Colour, vol.I, 1972, pl.289; Yokoyama & Kirino, 1989, Nihon no Chinka, p.328. Seibundō Shinkōsha, 1979, Senchinshū, p.35. Different reading: 'Kasuga-yama'. Synonym: 'Meguri-ai'. Originated in Jō-etsu City, Niigata Prefecture, Japan and named by Kawamura, Yaichi. Nippon Tsubaki - Sasanqua Meikan, 1998, p.60 with colour photo; English translation p.40. Given as lion to peony form, with a note that Dr Kaoru Hagiya says that the flower form 'lion' is a special classification in Japan. It is almost equal to anemone, but with irregular, larger and erect petaloids.
» Chinese Description
朱國棟、蔡燦玉,2011. 《台灣茶花族譜》,p.147. Kasugayama 春日山(Mount Kasuga)。(C. rusticana)雪茶。日本新潟县。1966,川村弥一命名发表。半重瓣~松牡丹、红色底、白斑、大轮(12cm)、花期2~3月、树性横张,丛状生长、长势强。春曰山一蔡福贵,2005,世界茶花专辑,p.155, No.21.