Type Image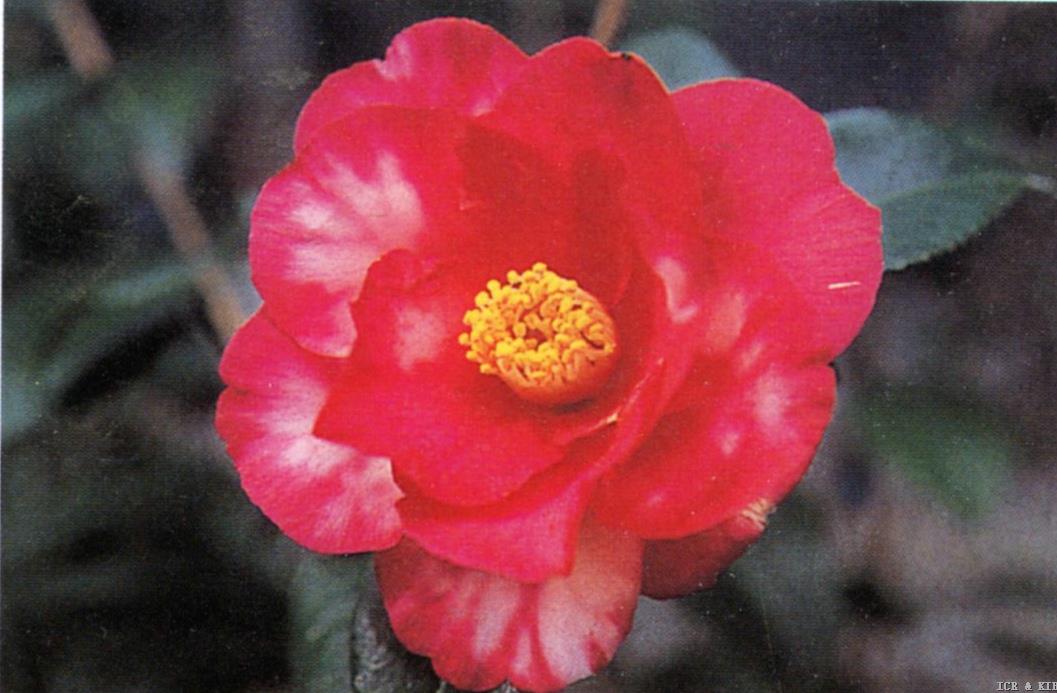 Chosen by Sueo Takano
Id:ICR-9526
Country:Japan
Year Published/Registered:1989
Cultivar Type:For Ornamental
AGM Type:
Scientific Name:Camellia japonica 'Kei-un'
Species/Combination:C. japonica
Chinese Name:
Japanese Name:慶雲(中部) けいうん(ちゅうぶ)
Meaning:Personal Name
Synonym:
Kejun Fendig, 1953, American Camellia Catalogue. Corruption for the Japanese sasanqua name Kei-un.
» English Description
Yokoyama & Kirino, 1989, Nihon no Chinka, p.332, colour photo and description: Large size, bright crimson with white variegation, semi-double with 2-3 rows of large, round petals and a central stamen cylinder with reddish filaments, joined for the lower third and yellow anthers. Leaves dark green, broad-elliptic, curved, coarsely serrate. Blooms mid-season to late. Originated in the Chūbu area, Japan. A mutation of Ehigasa, released by Minoru Satō.