Type Image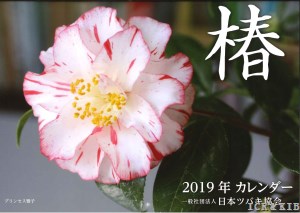 Chosen by wangzhonglang
Id:ICR-15637
Country:Japan
Year Published/Registered:1998
Cultivar Type:For Ornamental
AGM Type:
Scientific Name:Camellia japonica 'Purinsesu-Masako'
Species/Combination:C. japonica
Chinese Name:雅子妃
Japanese Name:プリンセス雅子 ぷりんせすまさこ
Meaning:Princess Masako
Synonym:
雅子 新竹市茶花产销班目录,2002-2006, p.46, No.575.
Princess-masako 桐野秋豐,2005,椿,p.92.
Princess Masako "Camellias in Kurume", ICS Congress, Kurume 2010, p.114 & 127. Synonym for 'Purinsesu-Masako'.
Masako Hime Kurume Camellia, 1997, English translation, p.50. White, shading to crimson at edge. Medium to large double. Flowers early. Named by K.Akasi, Japan.
» English Description
Nippon Tsubaki - Sasanqua Meikan, 1998, p.227 with colour photo; English translation p.159. Large, white with a red border and small and large stripes, lotus-form semi-double to peony, tubular to split stamens. Flowers mid-season to late. Leaves narrowly elliptic, medium size, Young trees upright, spreading growth later, vigorous. A mutation of Ikari-shibori. Named and released by Sōshin Hirai in 1989. From Saitama Prefecture.
» Chinese Description
朱國棟、蔡燦玉,2011. 《台灣茶花族譜》,p.217. Princess-masako雅子妃(C.japonica)红山茶。1993,日本埼玉县深谷市,平井凑晨命名发表。半重瓣〜牡丹形、白色底、深红纵纹〜小红斑、红色覆轮、筒〜割蕊、中轮(8〜10 x 3.5〜4cm)、花期2〜3月,幼树立性、成树横张、长势强。1989年,日本园艺业者平井凑晨无意间在'いかリ絞'扦插苗中发现这一个红覆轮枝变种,繁殖上市時恰逢皇太子德仁与雅子妃成婚,因此将这ー朵美丽高雅的茶花命名为'プリンセス雅子'作为紀念。Princess-masako (プリンセス雅子)一桐野秋豐,2005,椿,p.92. 雅子一新竹市茶花产销班目录,2002-2006, p.46, No.575.