Type Image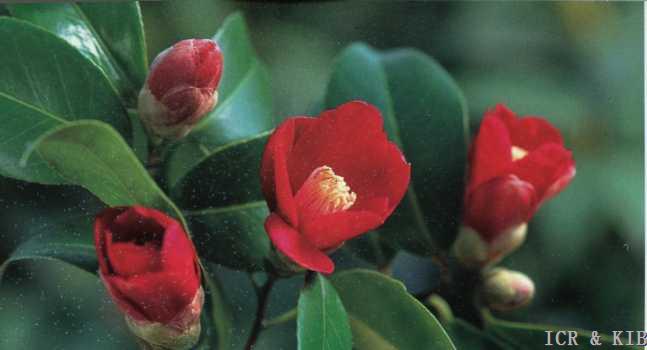 Chosen by wangzhonglang
Id:ICR-17303
Country:Japan
Year Published/Registered:1986
Cultivar Type:For Ornamental
AGM Type:
Scientific Name:Camellia japonica 'Senogawa-yuri'
Species/Combination:C. japonica
Chinese Name:
Japanese Name:瀬野川 せのがわ
Meaning:
Synonym:
Senogawa JCS., 1987, Japan Camellia, No.25, p.10, No.1. Synonym for Senogawa-yuri.
» English Description
JCS., 1986, Japan Camellia, No.21, p.4, colour photo; Yokoyama & Kirino, 1989, Nihon no Chinka, p.177 as 'Senogawa': Small to medium size, translu­cent dark red, campanulate single of 6-7 petals, outer rounded, inner pointed. Central cluster of sterile stamens with pale yellow anthers, white filaments. Anthers sterile. Selected from wild japonicas growing in Hiroshima, collected by Yoshimi Kaneko, named and released by Nobuo Sasai in 1982. Synonym: 'Senogawa'.