Since the first version of the world's first Camellia Dictionary was released in 2018, it has been loved by many camellia lovers and scientific researchers. The 2nd version of this electronic dictionary is based on the Database of International Camellia Register developed by the Kunming Institute of Botany, Chinese Academy of Sciences.
The Dictionary was written in html language, unicode encoding, can be used across platforms, and can be used simultaneously on personal computers, Android phones and Apple's iPhone or iPad. The new version of the Camellia Dictionary records a total of 54042 cultivar names, including 24,051 accepted names, 29,991 synonyms or other names, like Chinese names, Japanese names. In addition to the ornamental camellias, it also includes cultivars of tea and oil.
It is the most comprehensive electronic dictionary of camellia cultivars in the world. The publication and popularization of the dictionary will greatly facilitate the majority of camellia plant workers to inquire about cultivar's sources, characteristics, breeders, scientific names, synonymous names, published publications and other information. It can effectively avoid the problem of duplicate names and standardize the name usage in the genus Camellia.
For downloading and installing the Camellia Dictionary, please visit The Dictionary Page.
The Chinese introduction: 《山茶品种词典》新版本发布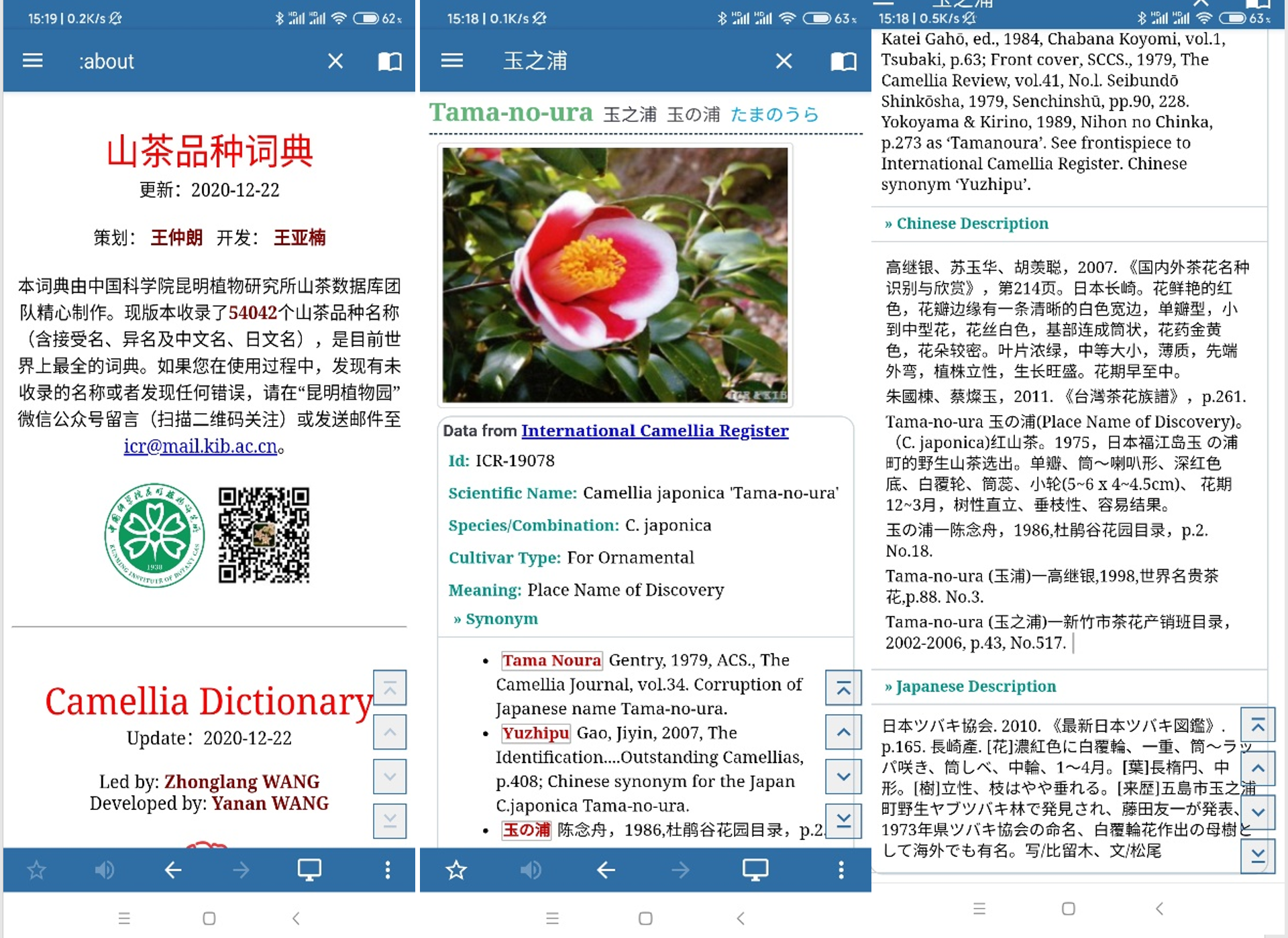 ---