Type Image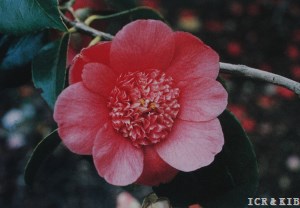 Chosen by wangzhonglang
Id:ICR-411
Country:Australia
Year Published/Registered:1814
Cultivar Type:For Ornamental
AGM Type:
Scientific Name:Camellia japonica 'Anemoniflora'
Species/Combination:C. japonica
Chinese Name:宝珠
Japanese Name:アネモネフロ-ラー あねもねふろ-ら-
Meaning:
Synonym:
Anemoflora Azalea and Camellia Society of America Yearbook, 1933, p.22, 30. Orthographic error for Amenoniflora.
Anemonae Flora Fendig, 1953, American Camellia Catalogue. Orthographic variant for Anemoniflora.
Anemonaeflora Loddige's, 1818, Botanical Cabinet, pt.11, p.13. Orthographic variant for Anemoniflora.
Anemone Flora Paxton, 1831-1832, Horticultural Register. Orthographic variant for Anemoni­flora.
Anemone Flora (Warata) Joseph Parmentier, 1818, Catalogue des arbres et plantes cultivées..., p.15. Synonym for Anemoniflora.
61 show +
» English Description
Curtis, 1814, Botanical Magazine; Aiton, 1812, Hortus Kewensis as 'Anemone-flower'd': First brought to England from China in 1806, it was described and illus­trated in a great many horticultural publications of the time. The flower is the prototype of the "anemone forms with 5-6 large, outer guard petals with emarginate apices and a central cush­ion of ligulate petaloids, 7.5-8 cm across. Colour turkey red, becoming very dark in some condi­tions. Buds, round, developing dark brown, leathery edges to the scales. Leaves, dark green, glossy, broadly-elliptic to very broadly-ovate margins shallowly serrate, apices short acumi­nate. Habit is open, vigorous and spreading. Its old Chinese name of 'Po Chu Cha' is written as 'Baozhu Cha' in Pinyin transliteration system and translates as "Precious Pearl Camellia". Because its sexual parts are reduced to the pistil only, it was much used as a seed parent by such early Camellia hybridists as Chandler of England and Macarthur of Australia, so that, genera­tions later, its genes have flowed into hundreds of modern cultivars. Synonyms include: 'Waratah', 'Anemoniflora Waratah', 'Mrs Sol Runyon', 'Honey Comb', 'Waratah Ancien', 'Waratah Purpurea', 'Waratah Sinensis', and erroneously as 'Red Waratah'. Orthographic variants and errors include: 'Anemonae Flora', 'Anemonaeflora', 'Anemoneflora', 'Anemone Flora', 'Anemoflora', 'Anemone-flowered', 'Anemonaeflora (Waratah)','Anemoninaeflora'.
» Chinese Description
朱國棟、蔡燦玉,2011. 《台灣茶花族譜》,p.13.
Anemoniflora 宝珠 C.japonica Anemoniflora宝珠(C.japonica)红山茶。1814,英国。单瓣唐子、土耳其红〜暗红色、花瓣5〜6枚、中轮(7.5〜8cm)、树性横张、蓬松、长势强。1806年,中国古品种茶花'宝珠茶' 传入英国,由于其繁殖性优良,因此当时的茶花育种专家Chandler(英国)、Macarthur(澳大利亚)都使用它来育种,之后产生的现代品种数以百计。
同种异名:Anemoniflora Waratah、Honeycomb、Mrs Sol Runyon、Waratah、Waratah Ancien 。 古名:宝珠(Baozhu) 。
Anemoniflora (火舞)一新竹市茶花产销班目录,2002-2006, p.48, A28.