Type Image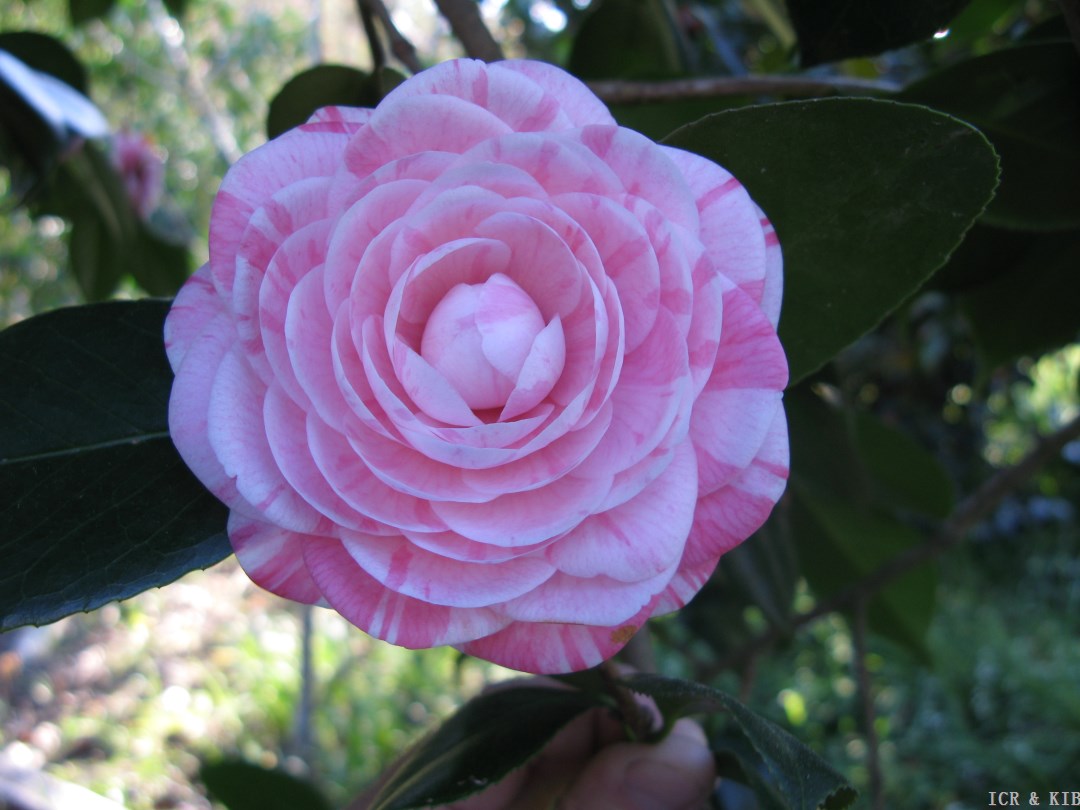 Chosen by wangzhonglang
Id:ICR-3410
Country:Italy
Year Published/Registered:1856
Cultivar Type:For Ornamental
AGM Type:
Scientific Name:Camellia japonica 'Countess of Derby'
Species/Combination:C. japonica
Chinese Name:
Japanese Name:
Meaning:
Synonym:
Comtesse de Derby Funck, N., 1860, Journal d'Horticulture Pratique, ser.2, vol.IV, p.50. Orthographic variant for Countess of Derby.
Contessa di Derby Burdin Nursery Catalogue, 1880-1881. Orthographic variant of Countess of Derby.
Contessa of Derby Rovelli Catalogue, 1893-1894, p.35. Orthographic error for Countess of Derby.
» English Description
Veitch Nursery Catalogue, 1856, pl.1: Good bearing and vigour, leaves of a good, dark green; flowers very large, petals well rounded, of a good form with rib­bons and stripes of rose. According to The Floral Magazine of 1861, "Of Italian Origin imported in 1856 by Messrs Veitch & Sons - Flowers large, quite double, distinctly and distantly flaked with rosepink, outer petals reflexed. In young flowers the petals assume a cuplike form." It was also figured and described in The Florist, 1859, Verschaffelt, 1860, Iconographie, Book I, pl.II, and van Houtte, 1861, Flore des Serres vol.14, p.167 with the plate F1861 a copy of the one in The Florist. Verschaffelt's description is: A gigantic Flemish pink, a rose or an anemone (its floral form resembles all three types), a white ground, broadly banded a vivid pink or crimson. Origi­nated by Schmitz of Florence, Italy, according to Verschaffelt or by Franchetti, according to Ste­fano Pagliai, 1867 Catalogue, p.69, and imported and named by Veitch of England. Orthographic errors: 'Contessa of Derby', 'Contess of Derby', 'Countesse of Derby'. Ortho­graphic variant: 'Comtesse de Derby'. The 'Countess of Derby' illustrated and described by Hertrich in Camellias in the Huntington Gardens, vol.III, 1959, pp.54, 55 is a different cultivar, even though the history given is for the valid Camellia.