Type Image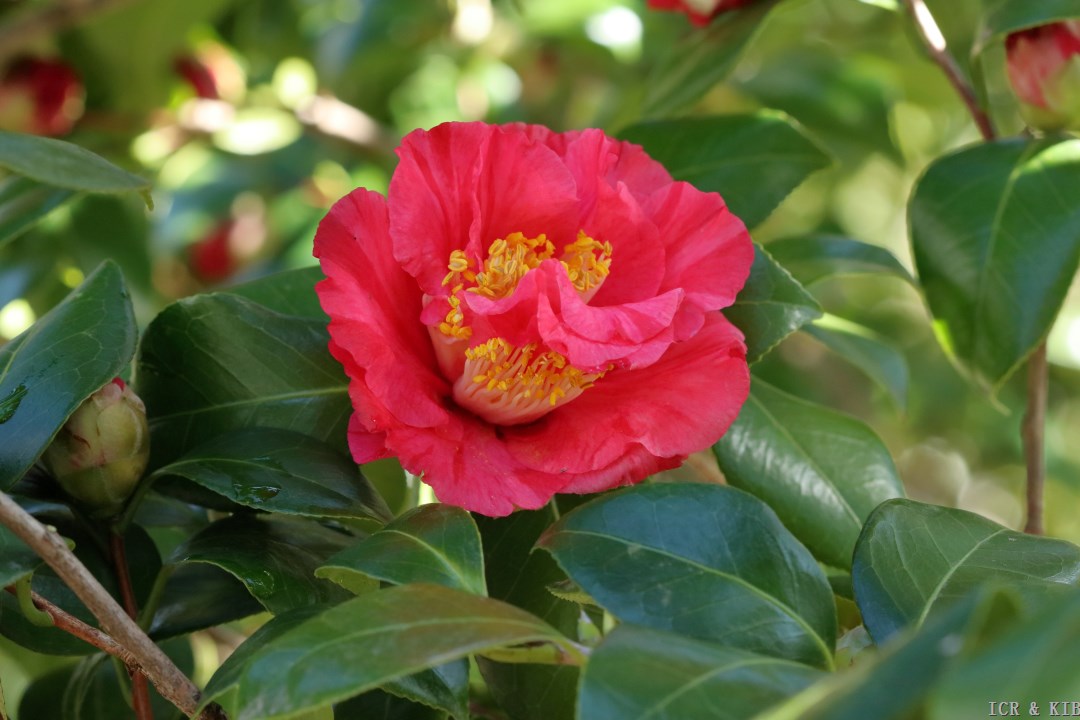 Chosen by wangzhonglang
Id:ICR-6025
Country:Japan
Year Published/Registered:1859
Cultivar Type:For Ornamental
AGM Type:
Scientific Name:Camellia japonica 'Genji-guruma'
Species/Combination:C. japonica
Chinese Name:源氏车
Japanese Name:源氏車 げんじぐるま
Meaning:Genji(源氏) a famous family in ancient Japan; guruma (車) a variant of kuruma, carriage.
Synonym:
二重鶴 別名:二重鶴
Futaezuru in Japan this cultivar also called Futaezuru.
» English Description
Kasuya Kamegorō, 1859, Tsubaki Irohanayose Irotsuki in the section for peony form. Itō, Ko'emon, 1879, Chinkashū; Tuyama, 1968, Camellias of Japan, pl.235, description, p.161, also p.51; Encyclopedia of Camellias in Colour, 1972, vol.I, p.19, pl.166; Seibundō Shinkōsha, 1979, Senchinshū, p.213 description: Leaves ovate to oblong, thick, flat, petiole glabrous. Flowers of peony type. The colour of this cultivar was originally described as pink streaked deep red, but this is now rather rare. Illustrations mostly show the self red form (Carmine 21/1) sport of Hanaguruma. The expected form has stamens arranged in a circle around a central crown of petaloids and small, erect petals. Late flowering. Originated in Japan. Synonyms: 'Kyobotan', 'Futaezuru'.