Type Image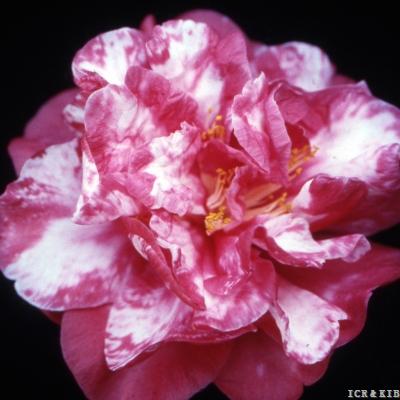 Chosen by wangzhonglang
Id:ICR-11747
Country:United States
Year Published/Registered:1968
Cultivar Type:For Ornamental
AGM Type:
Scientific Name:Camellia japonica 'Margaret Wells Delight'
Species/Combination:C. japonica
Chinese Name:
Japanese Name:
Meaning:
Synonym:
Margaret Wells Variegated Mark S. Cannon Scion Catalogue, 1963-1964, p.9 as 'Margaret Wells Var'. No description. This cultivar was registered in 1968 as Margaret Wells Delight, ACS., Reg. No.987 and this is considered the valid name as 'Margaret Wells Variegated' was not validly listed.
» English Description
American Camellia Yearbook, 1968, p.133, Reg. No.987: A sport of Margaret Wells first observed in 1964. Originated by Azalea Road Nursery, Mobile, Alabama, USA. A virus variegated form of Margaret Wells - It is highly variegated and has the same form, texture and bloom as the parent. The colour is not as deep red. Synonym: 'Margaret Wells Variegated'.