Type Image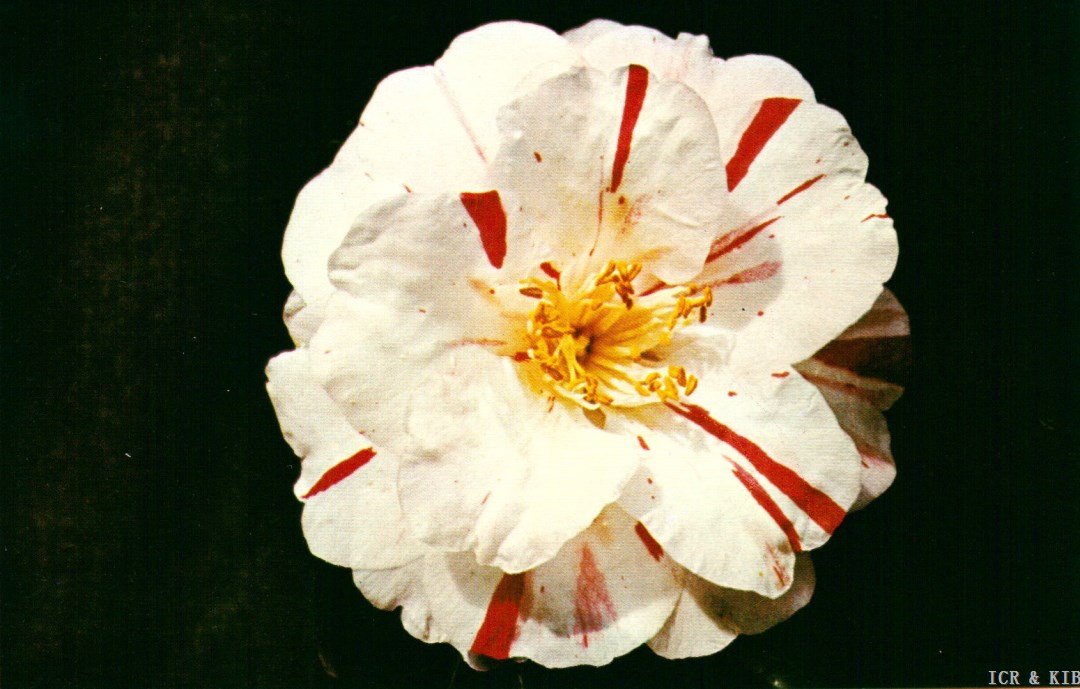 Chosen by wangzhonglang
Id:ICR-13368
Country:Japan
Year Published/Registered:1968
Cultivar Type:For Ornamental
AGM Type:
Scientific Name:Camellia japonica 'Murui-shibori-Kansai'
Species/Combination:C. japonica
Chinese Name:
Japanese Name:無類絞 関西 むるいしぼりかんさい
Meaning:
Synonym:
Kansai-murui-shibori Seibundō Shinkōsha, 1979, Senchinshū, p.40. Synonym for Murui-shibori-Kansai.
» English Description
Tuyama, 1968, Camellias of Japan, pl.360, p.182, description, pp.196-197: Leaves large, narrowly-oblong, acuminate, coarsely crenate-serrate. Flowers semi-double, white striped red and pink in varying degrees; petals rather narrow, inner petals wavy, stamens divided. Late flowering. Originated in Hyōgo Pre­fecture, Japan. Yokoyama & Kirino, 1989, Nihon no Chinka p.340 as 'Kansai-murui-shibori'. There are a number of cultivars in Japan called 'Murui-shibori'; those from Tokyo and Nagoya being different. To prevent confusion the names 'Kansai-murui-shibori' and Chūbu-murui-­shibori are now generally used in Japan for these two cultivars.