Type Image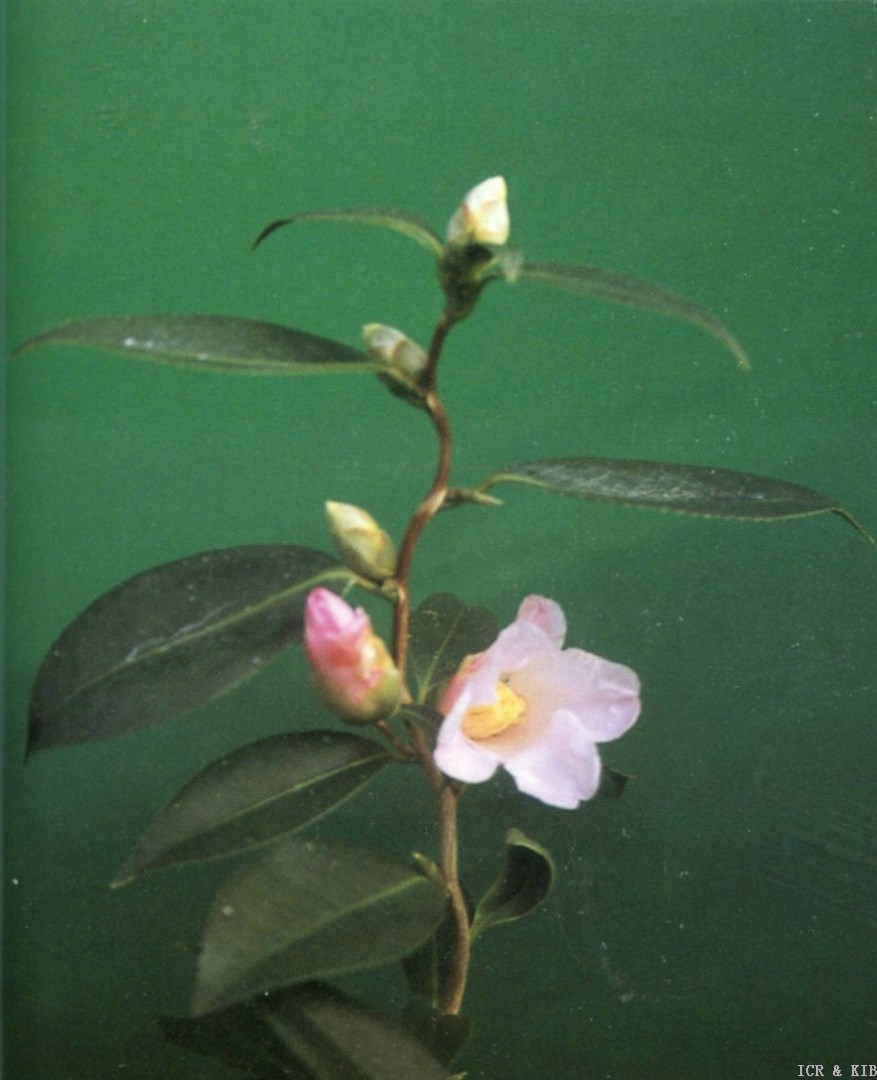 Chosen by Sueo Takano
Id:ICR-18672
Country:Japan
Year Published/Registered:2010
Cultivar Type:For Ornamental
AGM Type:
Scientific Name:Camellia 'Sukiya-unryū'
Species/Combination:Wabisuke
Chinese Name:
Japanese Name:数寄屋雲龍 すきやうんりゅう
Meaning:"Unryū"-typy "Sukiya"
» English Description
Latest Illustrated Book of Japanese Camellias, (Camellias of Japan), 2010, p.229 with colour photo; Small, pale pink, sake cup-shaped single. Flowers early to mid-season. Leaves elliptic, small. Upright growth with zig-zag stems like Unryū-tsubaki. A sport of Sukiya, found and named by Shunsuke Hisatomi, Fukuoka Pref., Japan, in 2003.