Type Image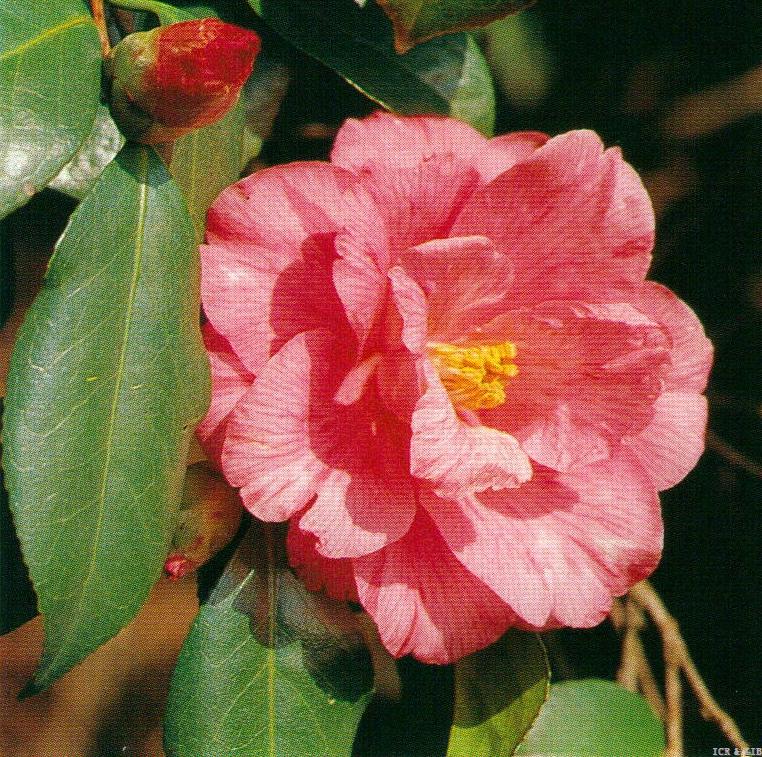 Chosen by wangzhonglang
Id:ICR-19645
Country:Japan
Year Published/Registered:1710
Cultivar Type:For Ornamental
AGM Type:
Scientific Name:Camellia japonica 'Tori-no-ko'
Species/Combination:C. japonica
Chinese Name:
Japanese Name:鶏の子 とりのこ
Meaning:Chicken
Synonym:
Tori-no-ko-tsubaki Itō, Ihei, 1710, Zōho Chikinshō. Synonym for Tori-no-ko.
Tsuru-no-ko Wada, 1941, Garden Treasures of Japan, p.38. Orthographic error for Tori-no-ko.
» English Description
Itō, Ihei, 1710, Zōho Chikinshō, vol.II; Itō, Jukyū,1739, Honzō Hanamaki'e; Kasuya, Kamegorō, 1859, Tsubaki Irohanayose Irotsuki; Hamamatsu, 1825, Setsuyō Kikan; Yashiro, 1841, Kokon Yōrankō, vol.311: Large three fold flower. The corolla has long slender petals with gaps between each like a lotus flower. Tuyama, 1968, Camellias of Japan, pl.354, p.179, description, p.195: Flowers semi-double, pale pink striped rose (Spinel red 0023), petals widely opened and gradually recurved outwards. Late flowering. Petals fall after flowering. Loosely branching, leaves narrowly elliptic to lanceolate-elliptic long angustate to both ends, remotely depresso-crenate at the margin, petioles glabrous. Although the ancient descriptions are somewhat different to the modern variety, these are now believed to be the same as the modern cultivar. For further colour pls. & descriptions see: Tuyama, 1966, Camellia Cultivars of Japan, pl.14, p.32; Encyclopedia of Camellias in Colour, vol.I, 1972, pl.306, p.337; Andoh, 1971, Tsubaki, Meika no Shōkai to Saibai, pl.98, p.35. Seibundō Shinkōsha, 1980, Senchinshū, pp.106, 234. Originated in Kantō area, Japan. Synonym: 'Tori-no-ko-tsubaki'. Different reading: 'Niwatori-­no-ko'. Orthographic error: 'Tsuri-no-ko'. Sports: Benitorinoko, Hi-no-renge. See: JCS., 1983, Tsubaki, No.22, p. 119; ibid, 1969, No.7, p.23.