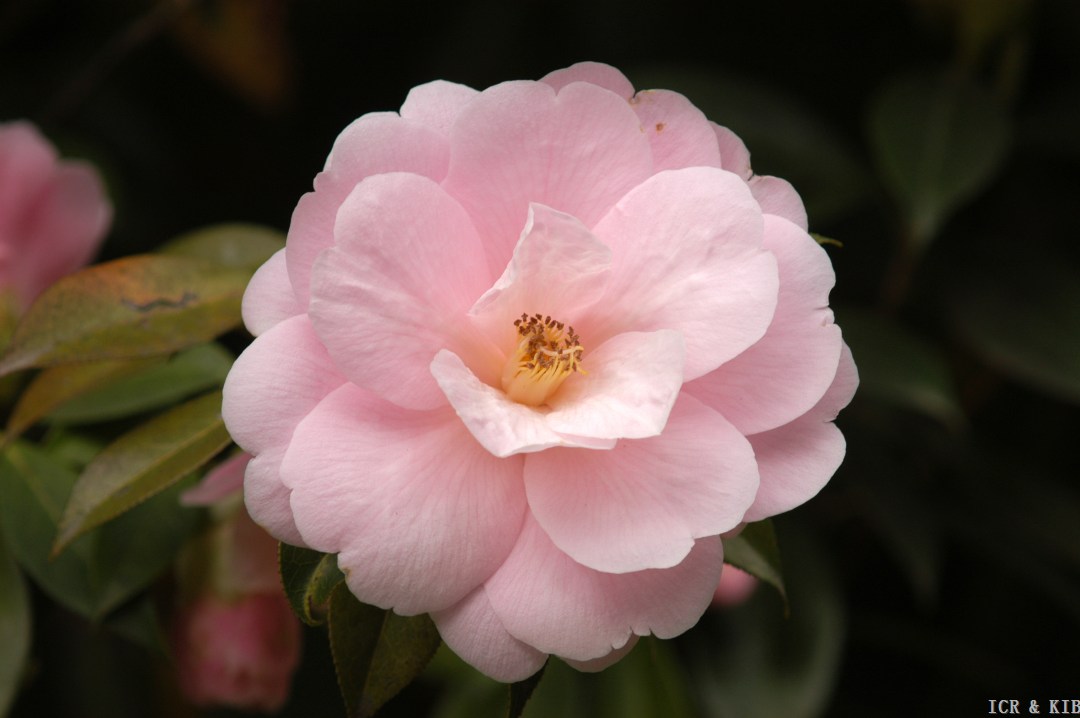 Type Image Chosen by Gianmario Motta
Id:ICR-2891
Country:United Kingdom
Year Published/Registered:1958
Cultivar Type:For Ornamental
Scientific Name:Camellia 'Citation'
Species/Combination:C. williamsii
Chinese Name:嘉奖
Japanese Name:
Meaning:
Synonym:
Delia Williams RHS, 1965, The Rhododendron and Camellia Yearbook, No.19, p.165 and pl.3: RHS., "Award of Merit", April, 21, 1964. Typical of the grex as a whole, this cultivar has narrow leaves attenuated at the tip and some 10 cm long and 3.8 cm wide. The flowers are 10 cm across, contain 8-10 petals and are coloured rose-pink (HCC.427/2) with some darker staining on the outer petals. In the centre is a cluster of stamens, a few of which are petaloid. See coloured illus­tration pl.3 facing p.56. Exhibited by Mrs Alison Johnstone, Trewithen. Cornwall, England. The priority name for this cultivar is Citation.
Jiajiang Gao, Jiyin, 2007, The Identification....Outstanding Camellias, p.429. Chinese synonym for the England C.x williamsii Citation.
Williamsii Semi-double Ingwersen Nursery Catalogue, 1957-1958. Synonym for Citation.
» English Description
Puddle, 1958, NCCS., The Camellia Bulletin, vol.12, No.1, p.23: This variety, long grown under the dubious name of 'Semi-double'...the flower size is as large as any and it has immense vigour. The pink buds open pale silvery blush, forming a large, semi-double flower of irregular shape. It has a tendency towards doubling of the flowers and on an established bush there may be single, semi-double and irregular flowers. The leaves are pale green. Originated in England. It came to Bodnant in 1933 under the name Williamsii semi-double. Received a RHS "Award of Merit" in 1960.
» Chinese Description
高继银、苏玉华、胡羡聪,2007. 《国内外茶花名种识别与欣赏》,第287页。英国人培育,属[威廉姆斯'杂交种(C.X willamsii)。花粉红色,半重瓣型,大型花,花瓣长圆形,先端有凹□,排列松散,花心有黄色筒状雄蕊,花朵稠密。叶片灰绿色,小椭圆形,植株紧凑,生长旺盛。花期中。