Type Image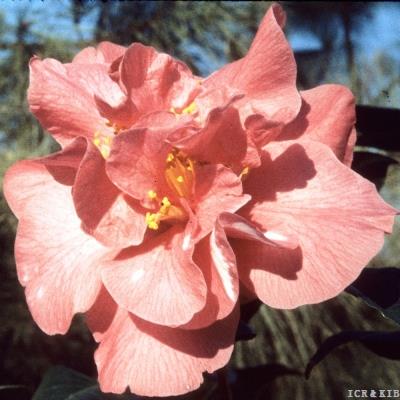 Chosen by wangzhonglang
Id:ICR-4274
Country:United States
Year Published/Registered:1955
Cultivar Type:For Ornamental
AGM Type:
Scientific Name:Camellia japonica 'Dr. W. H. Mclntosh'
Species/Combination:C. japonica
Chinese Name:
Japanese Name:
Meaning:
Synonym:
Dr McIntosh SCCS., 1955, The Camellia Review. Abbreviation for Dr W.H. McIntosh.
» English Description
American Camellia Yearbook, 1955, p.336, Reg. No.217: A 7 year old seedling of White Empress; originated by Charles L. Chiles, Hattiesburg, Mississippi, USA that first flowered 1950. Plant growth is open, pendulous and rapid in rate. Flowers are 10-11 cm across, semi-double, similar to 'Donckelaeri' (Masayoshi) with 17 petals. The colour is rose red with a purplish tinge on the margins. Flowers early. Sport: Dr W.H. Mclntosh Variegated.