Type Image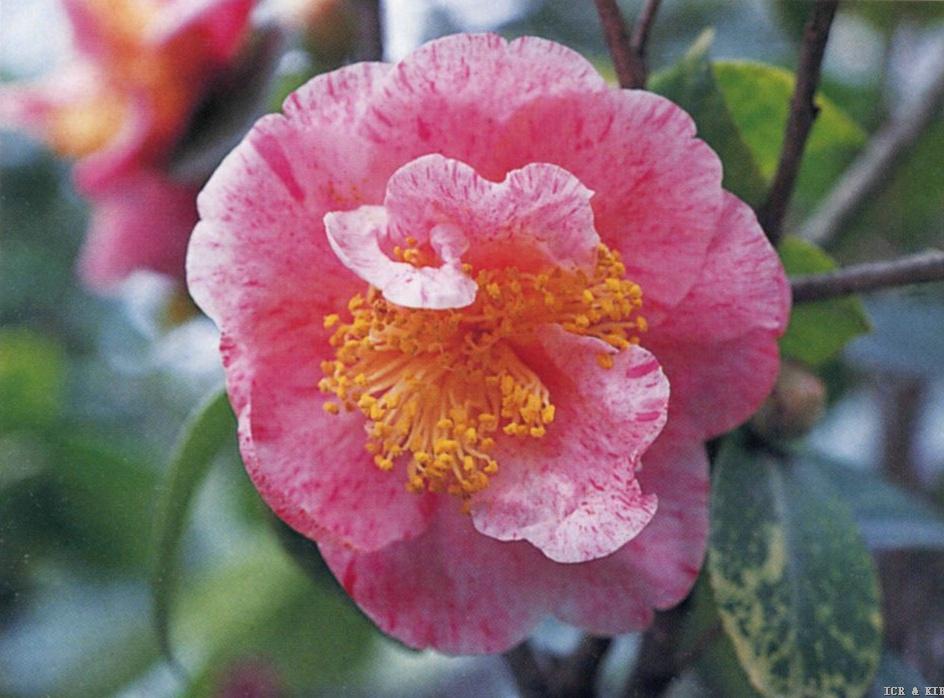 Chosen by wangzhonglang
Id:ICR-6400
Country:Japan
Year Published/Registered:1934
Cultivar Type:For Ornamental
AGM Type:
Scientific Name:Camellia japonica 'Gondō-shibori'
Species/Combination:C. japonica
Chinese Name:
Japanese Name:権堂絞 ごんどうしばり
Meaning:Shrine assistant variegated
Synonym:
Dondo-Shibori Vanderbilt, 1940, Camellia Reserch, p.4. Corruption of the Japanese name Gondō-shibori.
Gondoh-shibori Andoh, 1971, Tsubaki, Meika no Shōkai to Saibai, p.64.Different reading for Gondō-shibori.
Gone Shibori Hazlewood & Jessep, 1972, Checklist - Camellia Cultivars from Nursery Catalogues, p.92. Corruption of the Japanese name Gondō-shibori.
Gonge-shibori Wada, 1941, Japanese Garden Treasures, p.29: A very large flower of the type of Emperor of Russia, pure white sparsely striped with red. Corruption of name Gondō-shi­bori.
Gonge-shobiro Fendig, 1953, American Camellia Catalogue. Corruption of the Japanese name Gondō-shibori.
1 show +
» English Description
Chūgai Nursery Catalogue, 1934-1935: Fine red variegation on white. Seibundō Shinkōsha, 1979, Senchinshū, p.60, colour plate; Ency­clopedia of Camellias in Colour, vol.II, 1978, p.177, pl.411: A large semi-double to open, peony form of about 16 petals, pale pink with fine red stripes and marks; the outer, large, rounded and reflexed; the inner often twisted and lacinated. A large centre stamen cluster with pale yellow anthers and filaments. Fragrant. Leaves broad-elliptic, flat with slightly recurved, acuminate apex; medium to fine serrations. Originated in Kurume, Fuku'oka Prefecture, Japan. Satomi gave this as a synonym for Ezo-nishiki but they are quite different in all respects. The syn­onym 'Nishiki-mino' is also rejected. It is invalidly known as 'Aki-no-homare' and 'Goshok­agami' in Kansai. Different reading: 'Gondoh-shibori'. Corruption of Japanese name: 'Dondo-shibori'. Named by Tadashi Hisatomi in 1930.