Type Image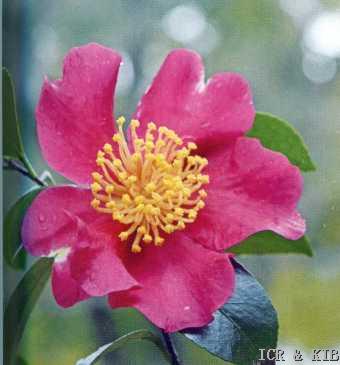 Chosen by wangzhonglang
Id:ICR-8330
Country:Japan
Year Published/Registered:1898
Cultivar Type:For Ornamental
AGM Type:
Scientific Name:Camellia sasanqua 'Irihi-no-umi'
Species/Combination:C. sasanqua
Chinese Name:
Japanese Name:入日の海 いりひのうみ
Meaning:
Synonym:
Riluohai Gao, Jiyin, 1998, The World's Best Camellia Cultivars, p.155. Chinese synonym for Irihi-no-umi.
» English Description
Ashizawa, Yagorō, 1898, Chabaika Taishū; Ishii, 1932, Gen­shoku Engei Shokubutsu Zufu, vol.4: Deep pink. Medium to large single to semi-double. For colour photos see pl.533, Encyclopedia Of Camellias in Colour, Vol.I, 1972, p.213 & 386; and p.174, Macoboy, 1981, The Colour Dictionary of Camellias. Originated in Japan.