Type Image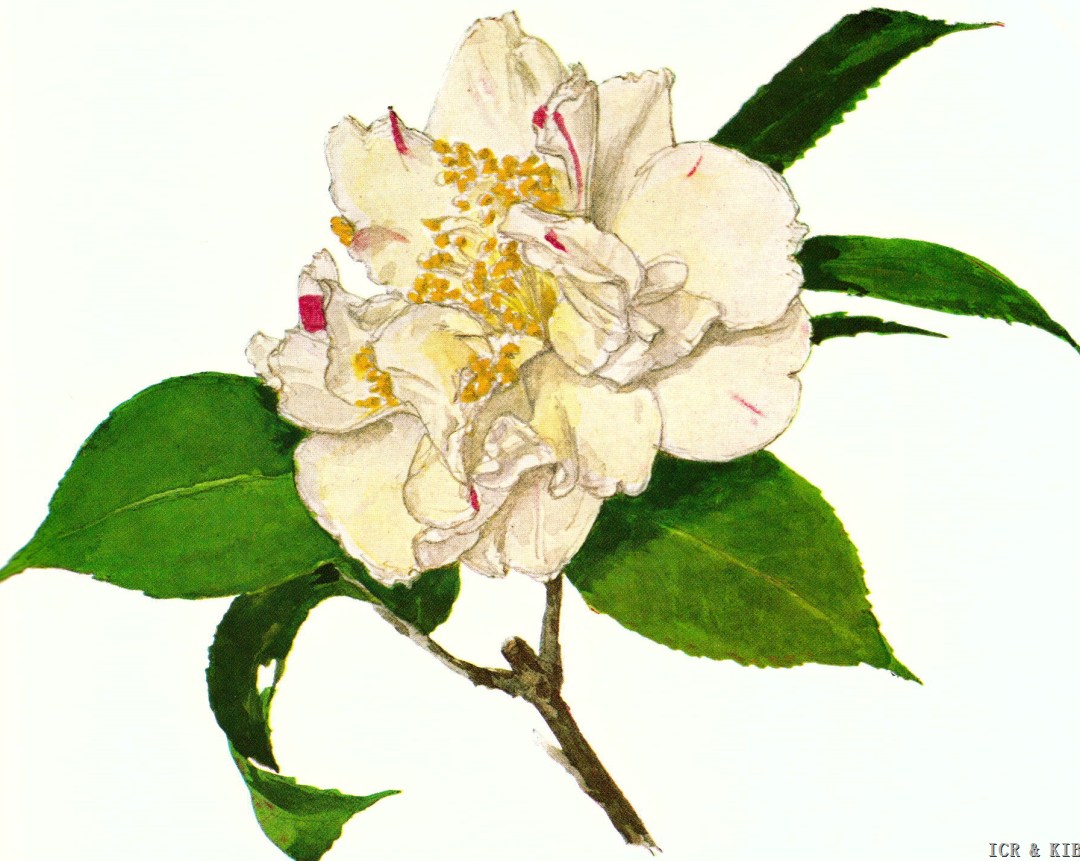 Chosen by Sueo Takano
Id:ICR-9276
Country:Japan
Year Published/Registered:1859
Cultivar Type:For Ornamental
AGM Type:
Scientific Name:Camellia rusticana 'Kanka-shibori'
Species/Combination:C. rusticana
Chinese Name:
Japanese Name:灌花絞 かんかしぼり
Meaning:Kanka's brocade
Synonym:
Kanko-nishiki Vanderbilt, 1940, Camellia Research, p.3, as 'Danko-nishiki'. Probably intended for Kanka-shibori.
Striped Kwanka Hazlewood & Jessep, 1972, Checklist - Camellia Cultivars from Nursery Catalogues, p.219. Orthographic error for Kanka-shibori.
» English Description
Kasuya, Kamegorō, 1859, Tsubaki Irohanayose Irotsuki; Itō, Ko'emon, 1879, Chinkashū: White, streaked and blotched pink. Large, peony form. For colour plates see: Tuyama, 1966, Camellia Cultivars of Japan, pl.198; Tuyama, 1968, Camellias of Japan, pl.382, p.203, descrip., p.203; Encyclopedia of Camellias in Colour, vol.I, 1972, pl.331, p.340; Shufu-no-Tomo-Sha, 1976, Tsubaki to Sazanka, p.29; Seibundō Shinkōsha, 1979, Senchinshū, p.39, description, p.208: Leaves elliptic to ovoid-oblong, apex long acuminate, margins finely serrulate; petioles copiously hairy. Flowers of peony form, white, sparsely striped with rose. (Spinel 0625/1) Flowers mid-season. Originated in Japan. "Kanka" is an abbreviation of "Kanka-en", a Camellia Garden of the Edo period. Sport: Fuiri-kanka-shibori.