Type Image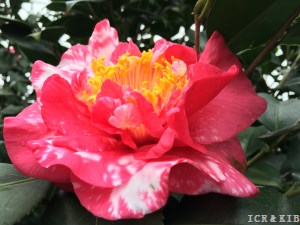 Chosen by wangzhonglang
Id:ICR-16192
Country:United States
Year Published/Registered:1953
Cultivar Type:For Ornamental
AGM Type:
Scientific Name:Camellia japonica 'R. L. Wheeler Variegated'
Species/Combination:C. japonica
Chinese Name:花惠勒
Japanese Name:R.L.ウィラ-Var R.L.うぃら-・Var
Meaning:
Synonym:
Hua Huile Gao, Jiyin, 2007, The Identification....Outstanding Camellias, p.414; Chinese synonym for the USA C.japonica R.L. Wheeler Variegated.
R.L. Wheeler Variagata Fairlight Camelha Nursery Catalogue, 1987. An illegal orthographic variation for R. L. Wheeler Variegated.
世纪飞轮(斑) 茶花林目录,1992-2006, p.21/28, No.1156.
复色惠勒 高继银,1998,世界名贵茶花,p.76, No.4.
花惠勒 高继银,2007,国内外茶花品种识别与欣赏,p. 187.
» English Description
Fendig, 1953, American Camellia Catalogue: Pink variegated. Semi-double. Mid-season. American Camellia Yearbook, 1954, p.330, Reg. No.126: A virus varie­gated form of R.L. Wheeler, originated by Central Georgia Nurseries, Macon, Georgia. Colour is white variegated on rose and pink ground. All other plant and flower characteristic the same as for the parent. Illegal orthographic variant: 'R.L. Wheeler Variegata'. Chinese synonym 'Hua Huile'.