Type Image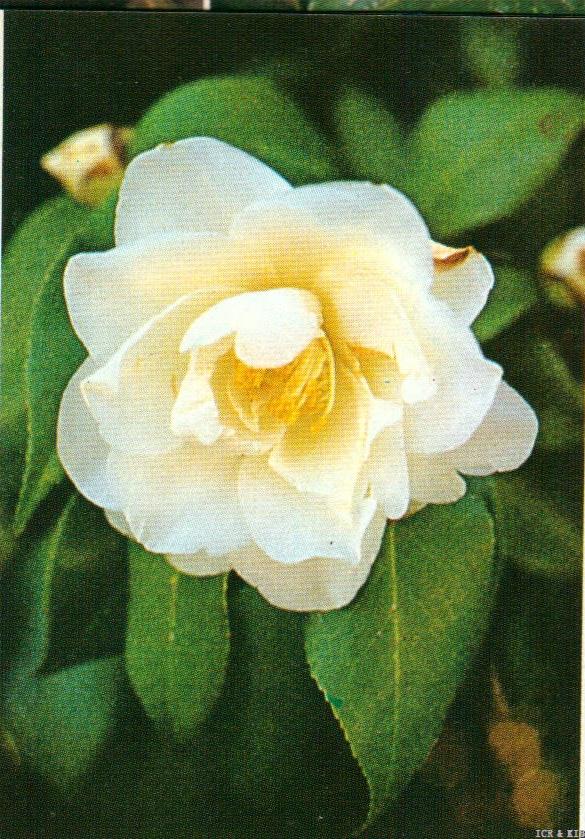 Chosen by wangzhonglang
Id:ICR-19267
Country:Japan
Year Published/Registered:1979
Cultivar Type:For Ornamental
Scientific Name:Camellia japonica 'Tenshōji-miyakodori'
Species/Combination:C. japonica
Chinese Name:
Japanese Name:天正寺都鳥 てんしょうじみやこどり
Meaning:
Synonym:
Tensyōji-miyakodori Seibundō Shinkōsha, 1979, Senchinshū, p.102.Different reading for Tenshōji-miyakodori.
» English Description
Seibundō Shinkōsha, 1980 Senchinshū, p.102, colour photo, p.233, as 'Tensyōji-miyakodori': Medium size, white, semi­double to open peony form with 3-4 rows of outer, channelled petals and a centre of a few abortive stamens and small, erect petals. Leaves olive green, lanceolate, apex tapering acumi­nate, margins twisted, shallowly serrate. Originated in Chūbu area, Japan. Resembles: Dai­jōkan.