Type Image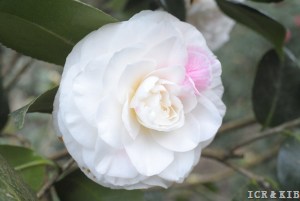 Chosen by Gianmario Motta
Id:ICR-314
Country:Italy
Year Published/Registered:1852
Cultivar Type:For Ornamental
AGM Type:
Scientific Name:Camellia japonica 'Amalia Croff'
Species/Combination:C. japonica
Chinese Name:
Japanese Name:
Meaning:
Synonym:
Analia Croff Fratelli Roveli Catalogue, 1852, p.11. Orthographic error for Amalia Croff.
» English Description
Fratelli Rovelli Catalogue, 1852, p.11 as 'Analia Croff: Imbricated, white flashed pink, streaked and lined deep pink. Petals very indented. Franchetti, 1855, Collezione di Camelie, p.9:- Imbricated, pale pink, striped and streaked with deep pink. Burnier Catalogue, 1855-1856: Originated in Italy by Franchetti. Imbricated, rosy white, striped vivid red.