Type Image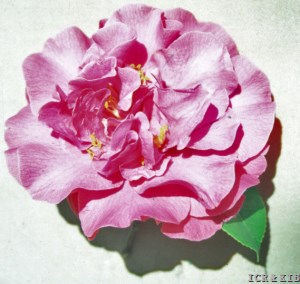 Chosen by Gianmario Motta
Id:ICR-913
Country:Australia
Year Published/Registered:1951
Cultivar Type:For Ornamental
AGM Type:RHS-AGM
Scientific Name:Camellia japonica 'Australis'
Species/Combination:C. japonica
Chinese Name:
Japanese Name:
Meaning:
Synonym:
Australia Tammia Nursery Catalogue, 1965-1966. Orthographic error for Australis.
Australia (C.japonica), Shepherd Nursery Catalogue, 1841. No description. Originated in Aus­tralia. (Believed extinct.)
» English Description
Camellia Grove Nursery Catalogue, 1951; Waterhouse, 1952, Camellia Trail, p.30: A seedling from Camellia Grove Nursery, St. Ives, Sydney. Large, informal double, salmon rose, resembling Leviathan but flatter in the centre. Three or four rows of large, outer petals and a confused centre of half size petals, petaloids and stamens. Mid-season blooming. Orthographic error: 'Australia'. This cultivar was awarded as an AGM (Award of Garden Merit) plant by the Royal Horticultural Society in 2002 at H5 rate (hardy: cold winter; -15°C to -10°C).