Type Image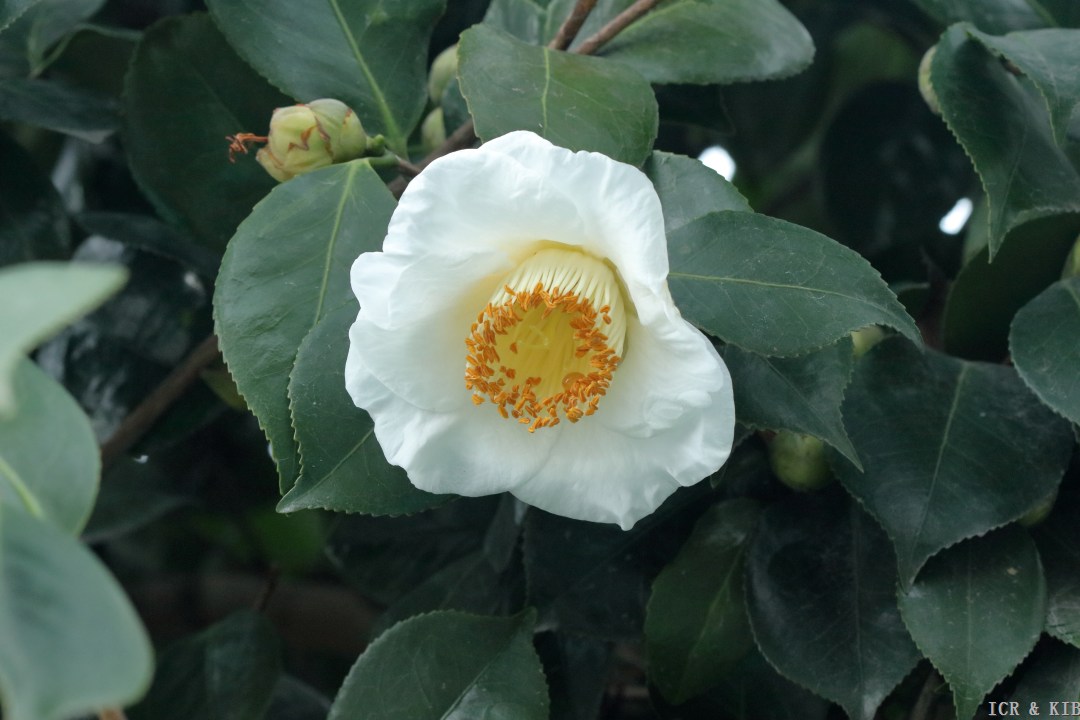 Chosen by wangzhonglang
Id:ICR-9251
Country:Japan
Year Published/Registered:1934
Cultivar Type:For Ornamental
AGM Type:
Scientific Name:Camellia japonica 'Kamo-honnami'
Species/Combination:C. japonica
Chinese Name:加茂本阿弥
Japanese Name:加茂本阿弥 かもほんなみ
Meaning:Personal Name
Synonym:
Amabilis SCCS, 1942, The Classification of Camellias, p.3. Hume, 1946, Camellias in America, p.240. Name has erroneously been given in USA for Kamo-honnami.
Amabilis (US) Yokohama Nursery Catalogue, 1893, invalidly as 'Amabilis'. Synonym for Kamo­honnami.
Amabilis Alba Camellia Digest, 1942. Erroneous synonym for Kamo-honnami.
Amabilis White McIlhenny Catalogue, 1945-1946. Synonym for Kamo-honnami.
Kamohonaja Wada, 1941, Japanese Garden Treasures. Orthographic error for Kamo-honnami.
11 show +
» English Description
Chūgai Nursery Catalogue, 1934-1935, p.32: White, large, single. For colour photos see: Tuyama, 1966, Camellia Cultivars of Japan, pl.52; Tuyama, 1968, Camellias of Japan, pl.19, p.10, description, p.90; Satō, 1975, Chūbu no Tsubaki, p.36; Macoboy, 1981, The Colour Dictionary of Camellias, p.60; Yokoyama & Kirino, 1989, Nihon no Chinka, p.48; Seibundō Shinkōsha, 1979, Senchinshū, p.37, colour photo, p.208, as 'Kamo­honami': This variety is a famous old bush camellia from the Kansai District, Japan. Leaves broadly-elliptic, apex shortly acuminate, flat, deep green with glabrous petioles. Flower widely cup-shaped, 10-12 cm across, white with a rare red tick; petals broad, rounded at apex, reflexing upwards; stamens in a compact, simple tube. Flowers early to late. "Kamo-honnami" refers to Honnami, Kōetsu, the name of a famous sword connoisseur and tea virtuoso, 1558-­1637. Synonymous with Mado-no-tsuki of Chūbu. Different readings: 'Kamo-no-hon'ami', 'Kamohonami', 'Kamo-hon-ami'. Orthographic error: 'Kamohonaji'. Synonyms: 'Sotan', 'White Swan', 'Yoibijin Alba', 'Amabilis' (United States). In America it has been erroneously equated with Amabilis and Yukimiguruma, both of which are different and distinct culti­vars. Sports: Saga-honnami and Chūbu-manazuru. Nippon Tsubaki - Sasanqua Meikan, 1998, p.64 with colour photo; English translation p.43. Also said to be the same as Hakkan. Triploid.
» Chinese Description
加茂本阿弥,かもほんなみ,'Kamo-honnami'(C. japonica),陈丽惠2013年《山茶花谱台湾情》第162页,【花】:白、筒蕊、單瓣、中~大轮、早~晚生。【葉】廣橢圓、大型。立性。古老品種,資料不詳。
朱國棟、蔡燦玉,2011. 《台灣茶花族譜》,p.146. Kamo-honnami 加茂本阿弥(Personal Name)。(C. japonica)红山茶。1934,日本关西。单瓣、宽杯型、白色、极稀有的红斑点、大轮(10〜12cm)、筒蕊、花期12〜4月。同种异名:Amabilis White、Amabilis(US)、Mado-no-tsuki (慈の月)、Yoibijin Alba。花名:加茂本阿弥(1558-1637),曰本战国末期(丰臣秀吉〜德川家康),著名的刀剑鉴定专家及茶道师傅。
加茂本阿弥一杨绍溥,1978,台湾茶花,p.67. No.69.