Type Image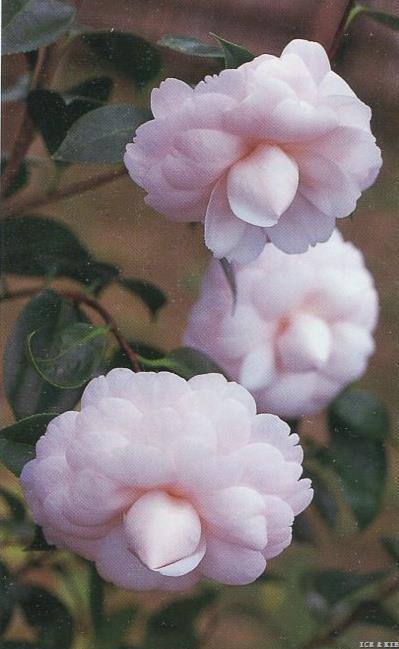 Chosen by wangzhonglang
Id:ICR-10283
Country:Japan
Year Published/Registered:1988
Cultivar Type:For Ornamental
AGM Type:
Scientific Name:Camellia japonica 'Kurume-otome'
Species/Combination:C. japonica
Chinese Name:久留米乙女
Japanese Name:久留米乙女 くるめおとめ
Meaning:Kurume Maiden
Synonym:
久留米乙女 蔡福贵,2005,世界茶花专辑,p.73. No.96.图94.
» English Description
Inazawa Nurseries Co. Ltd Catalogue, 1988-1989, p.2, A-77; Yokoyama & Kirino, 1989, Nihon no Chinka, p.390, colour photo and description: Light pink, medium to large formal double. Leaves glossy, dark green, elliptic, apices acumi­nate, margins sharply serrate. Originated in Kurume, Fuku'oka Prefecture, Japan. Named and released by Yoshikatsu Ueno in 1990.
» Chinese Description
朱國棟、蔡燦玉,2011. 《台灣茶花族譜》,p.156. Kurume-otome 久留米乙女(Kurume Maiden)。(C. japonica)红山茶。1989,日本久留米。完全形、淡粉、中〜大轮(9 x 3.5cm)、花期1〜3月、树性直立、长势强。
久留米乙女一蔡福贵,2005,世界茶花专辑,p.73. No.96.图94.