Type Image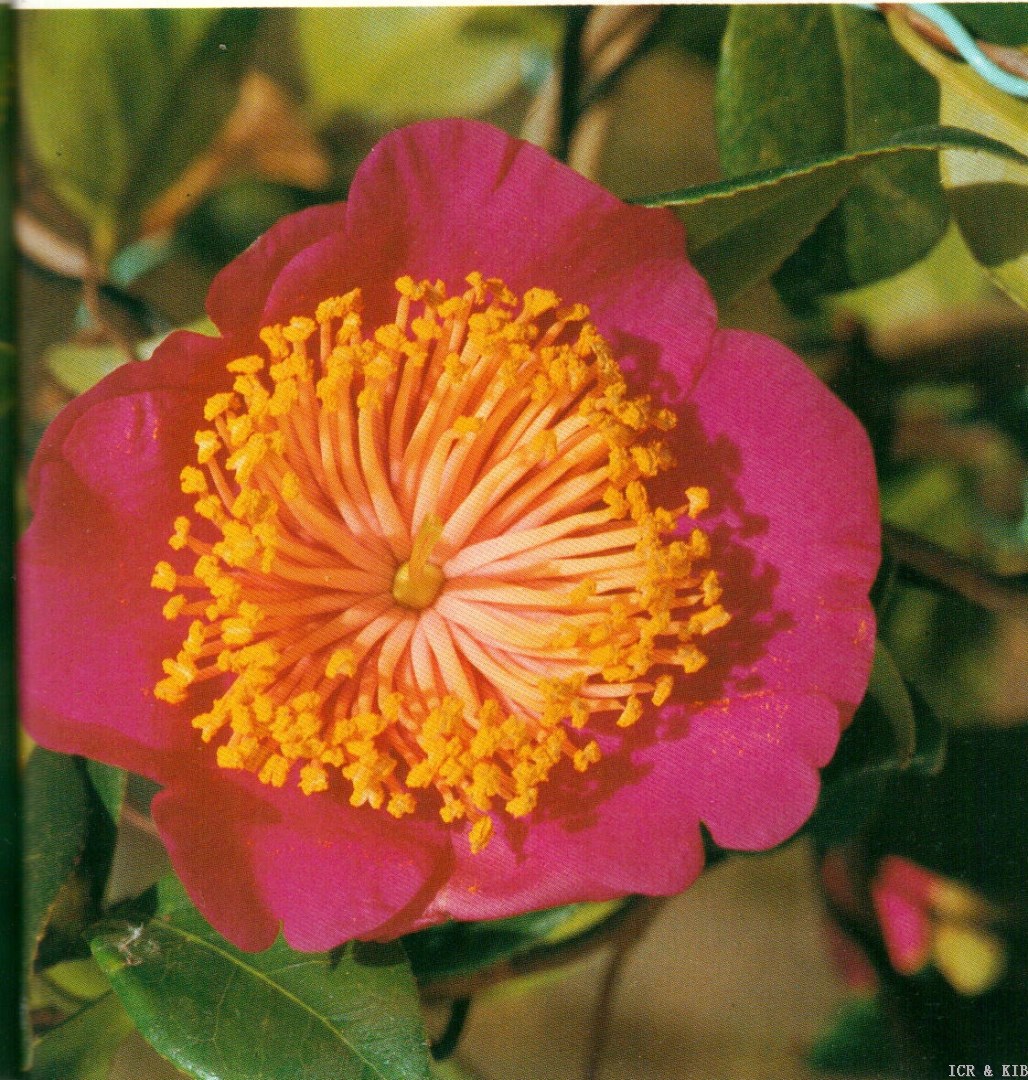 Chosen by Sueo Takano
Id:ICR-1402
Country:Japan
Year Published/Registered:1912
Cultivar Type:For Ornamental
AGM Type:
Scientific Name:Camellia 'Beni-osaraku'
Species/Combination:Higo
Chinese Name:
Japanese Name:紅長楽 べにおさらく
Meaning:Red"Osaraku"
Synonym:
Kōchōraku Tateyama Nursery Catalogue, 1957.Different reading for Beni-osaraku.
» English Description
Taniguchi, 1912, Chinka Kyokan: Rose pink single, Higo form, 6-8 petals, 7-9 cm across. Stamens long and slender, approximately 150 in a spreading cluster, colour light pink and white, pistils pale yellow. Mid-season flowering. Leaves medium size, ovate. See colour photo: Seibundō Shinkōsha, 1979, Senchinshū, p.134 & p.245, also Encyclopedia of Camellias in Colour, vol.I, 1972, p.368 and vol.II, 1978, p.117, pl.268. Higo Camellia, 2000, p. 54 : 6-8 crimson red petals and a diameter 7-10 cm, about 140 stamens and its pale yellow pistil is especially short. Different reading: 'Kōchōraku'. Originated in Kumamoto Prefecture, Japan.