Type Image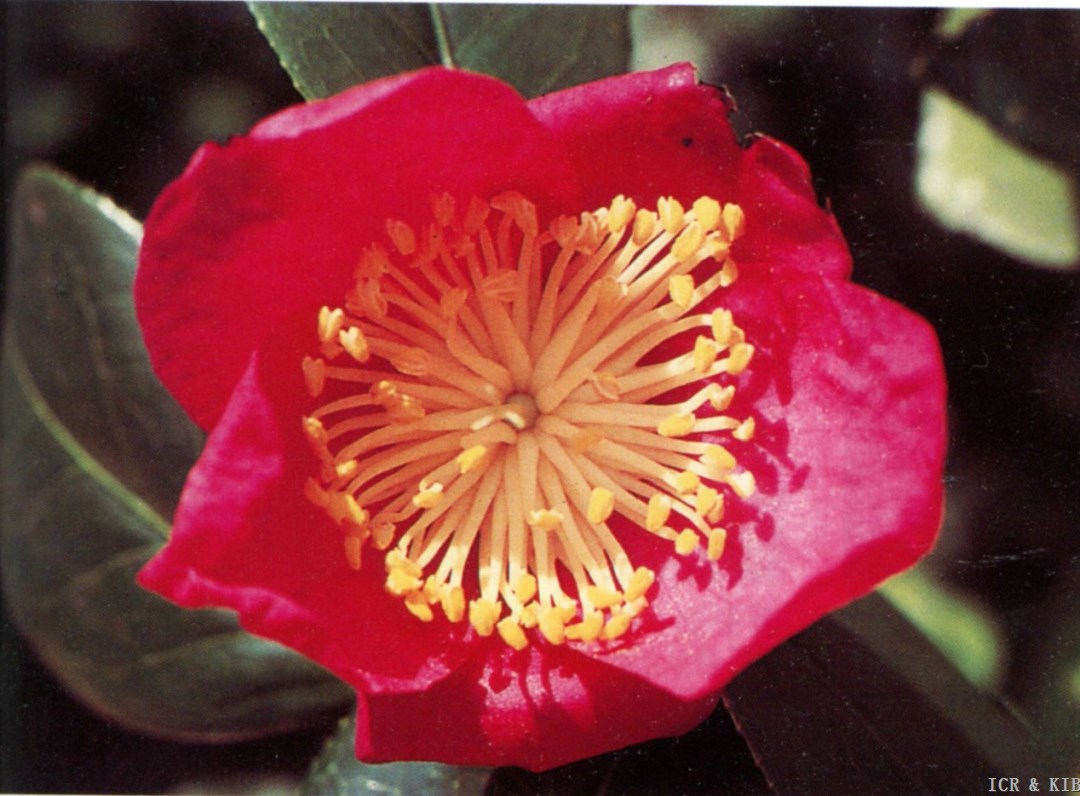 Chosen by Sueo Takano
Id:ICR-10080
Country:Japan
Year Published/Registered:1972
Cultivar Type:For Ornamental
AGM Type:
Scientific Name:Camellia rusticana 'Koshi-no-hikari'
Species/Combination:C. rusticana
Chinese Name:
Japanese Name:越の光 こしのひかり
Meaning:Light of Niigata
Synonym:
Koshi-no-kaori Seibundō Shinkōsha, 1979, Senchinshū, p.55, centre. Orthographic error for Koshi-no-hikari.
» English Description
Encycopedia of Camellias in Colour, vol.I, 1972, pl.29, p.48, colour photo, p.295, description: Medium size, red, single, 9-10 cm across with 5 large, rounded, overlapping, emarginate petals, opening cup-shaped and a prominent, spreading stamen cluster, small, yellow anthers and yellowish filaments. Late blooming. Leaves light green, broad-elliptic, apices tapering acuminate, margins finely serrulate. Petiole hirsute. Orig­inated in Sogatake, Unazaki, Toyama Prefecture, Japan.