Type Image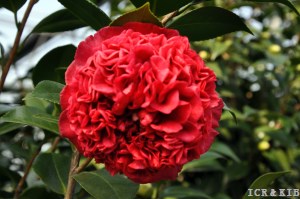 Chosen by wangzhonglang
Id:ICR-11832
Country:United States
Year Published/Registered:1984
Cultivar Type:For Ornamental
AGM Type:
Scientific Name:Camellia japonica 'Mariann'
Species/Combination:C. japonica
Chinese Name:玛丽安
Japanese Name:
Meaning:
Synonym:
Malian Gao, Jiyin, Ltr. 25-6-1990. Chinese synonym for the USA C.japonica Mariann.
» English Description
American Camellia Yearbook, 1984, p.179, Reg. No.1951: A large, red, anemone to peony form C.japonica chance seedling, early to late blooming; originated by Wilkins Garner, Glendale, California, USA. Lightly scented. First bloomed 1975 at 8 years old. Flower size, 10 cm across. Plant growth habit is upright and medium in rate. Chinese synonym: 'Mali'an'.
» Chinese Description
高继银、苏玉华、胡羡聪,2007. 《国内外茶花名种识别与欣赏》,第148页。美国加利福尼亚州Wilkins Garner先生培育。花红色,具清香气味,托桂型至牡丹型,中到大型花,外轮花瓣宽圆,略呈波浪状,中部花瓣直立扭曲,偶有少量金黄色雄蕊外露,花量中等。叶片浓绿色,阔椭圆形,光亮,植株立性,生长中等。花期早至中。