Type Image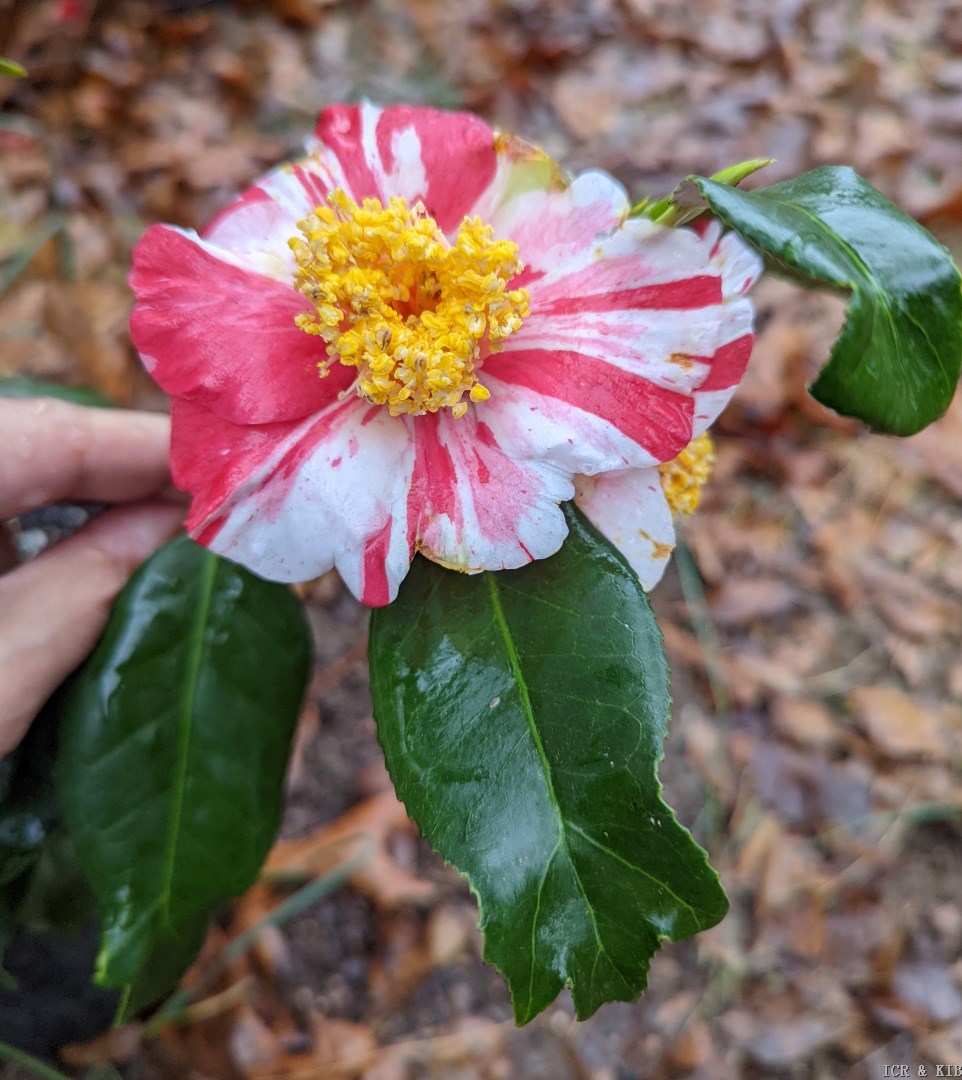 Chosen by wangzhonglang
Id:ICR-17468
Country:Japan
Year Published/Registered:1971
Cultivar Type:For Ornamental
AGM Type:
Scientific Name:Camellia japonica 'Shibori-kingyo-tsubaki'
Species/Combination:C. japonica
Chinese Name:
Japanese Name:絞り錦魚 しぼりきんぎょ
Meaning:Variegated goldfish camellia
Synonym:
Shibori-kingyo Craig, 1972, American Camellia Yearbook, p.54, illustration. Synonym for Shibori­kingyo-tsubaki.
» English Description
Andoh, 1971, Tsubaki, Meika no Shōkai to Saibai, p.214. No description. Yokoyama & Kirino, 1989, Nihon no Chinka, p.276, Colour photo & description as 'Shibori-kingyo': Medium size, white with red streaks, including rare pink markings, wide campanulate single with 5-6 broad, overlapping, reflexed, somewhat crinkled petals and broad, central stamen cluster with gold anthers. Late flowering. Leaves mid-green, broad ovate with multi-apices. (Fishtail). Originated in Niigata Prefecture, Japan. Synonym: 'Shibori-kingyo'. Nippon Tsubaki - Sasanqua Meikan, 1998, p.122 with colour photo; English translation p.83. A chance seedling of unknown parentage. Collected in Kita-kanbara District. Named and released by Yoshitaka Fujii in 1979.