Type Image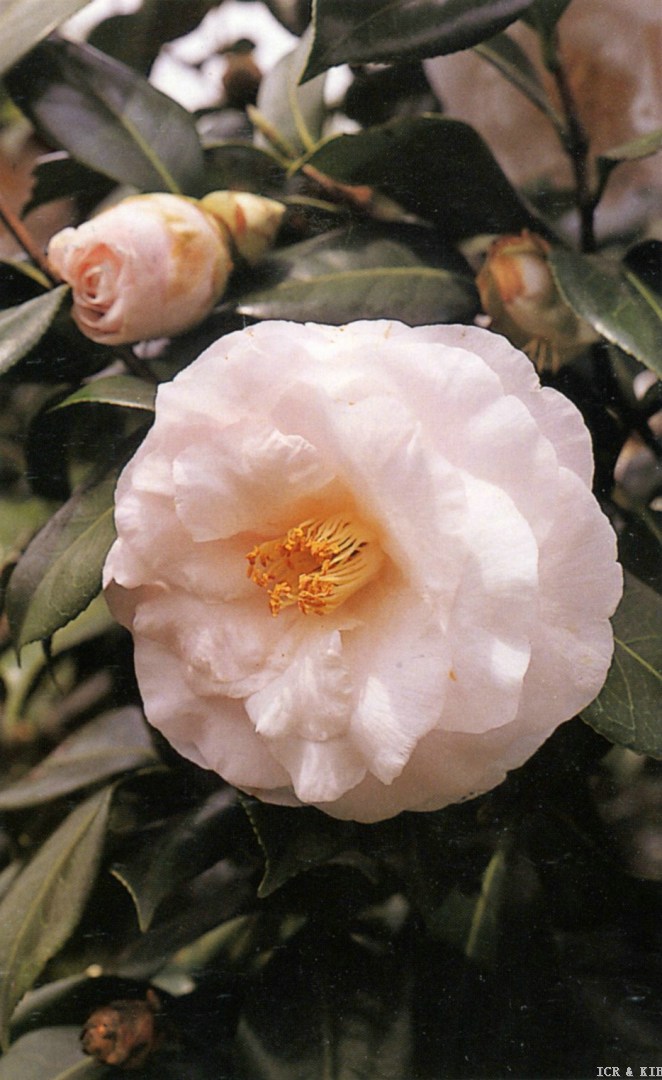 Chosen by wangzhonglang
Id:ICR-787
Country:Japan
Year Published/Registered:1972
Cultivar Type:For Ornamental
AGM Type:
Scientific Name:Camellia japonica 'Asahi-ōdemari'
Species/Combination:C. japonica
Chinese Name:
Japanese Name:朝日大手毬 あさひおおでまり
Meaning:Morning big handball
Synonym:
Asahi-ōtemari Different reading for Asahi-ōdemari.
» English Description
Encyclopedia of Camellias in Colour, vol.I, 1972, pl.219, p.221, description p.323: Large size, up to 14 cm across, soft pink, almost white, semi­double, to open peony form about 18 petals; central petals, crinkled and irregular, divided fas­cicles of stamens. Leaves medium large, elliptical, reflexed. Tree upright and vigorous. See colour photos and description: Seibundō Shinkōsha, 1979, Senchinshū, p.10 & 198, as 'Asahi-ōtemari', and p.304, Yokoyama & Kirino, 1989, Nihon no Chinka. Originated in Toyama Prefec­ture, Japan. Collected by Kamo, Zenji in 1957.