Type Image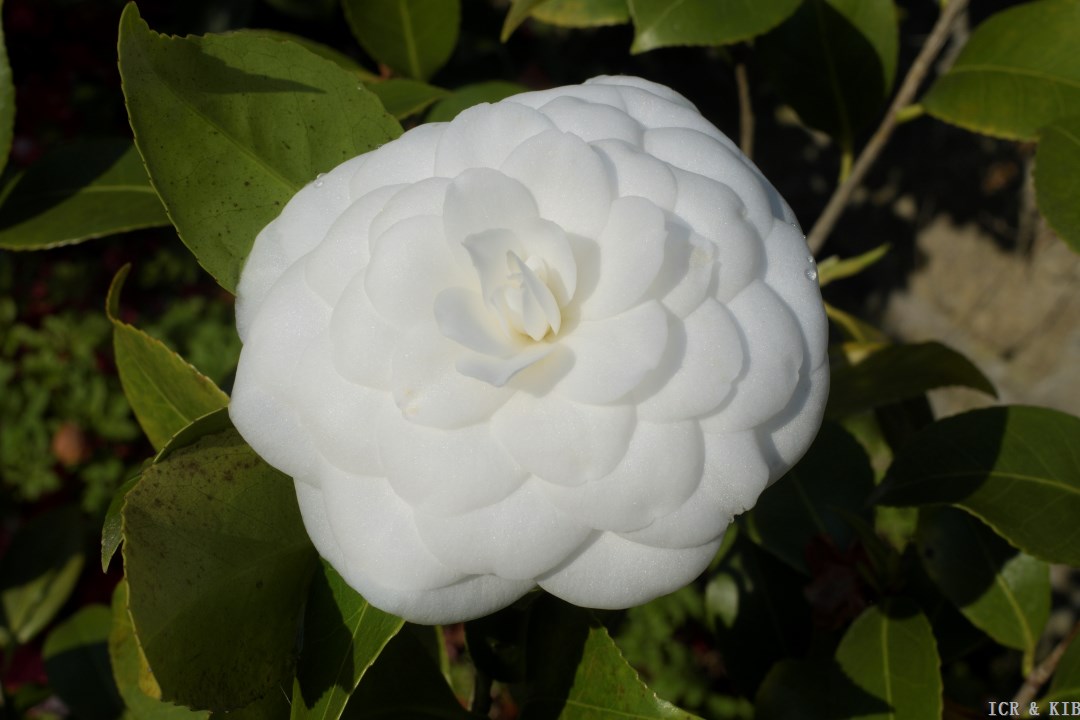 Chosen by Gianmario Motta
Id:ICR-8131
Country:Italy
Year Published/Registered:1845
Cultivar Type:For Ornamental
AGM Type:
Scientific Name:Camellia japonica 'Il Cigno'
Species/Combination:C. japonica
Chinese Name:天鹅
Japanese Name:
Meaning:
Synonym:
Cygne Manning, 1934, Plant Buyer's Index. Orthographic error for Il Cigno.
Fruitland Swan Fendig, 1953, American Camellia Catalogue. Synonym for Il Cigno.
Il Cogno Charles Vuylsteke, 1867-1868, Price List, p.20. Orthographic error for Il Cigno.
Il Cygno van Houtte Catalogue, 1849-1850, 38:34 as a pseudonym for Alba Insignis. Note: The name "The Swan" is "Il Cigno" in Italian and "Le Cygne" in French. The orthography "Il Cygno" is an apparent attempt in the listings (van Houtte and Verschaffelt) to spell it in Italian and is thus regarded as an orthographic error for Il Cigno.
Il Cygo J. Scott & son Nursery Catalogue, 1868. Orthographic error for Il Cigno.
6 show +
» English Description
Isola Madre Catalogue, 1845. No description. van Houtte Catalogue, 1849-1850, 38:34 as 'Alba Insignis' syn 'II Cygno': Pure white, petals well rounded, imbricated ranunculi­form. Alba Insignis is considered a separate cultivar and this synonymity is erroneous. Ver­schaffelt, 1850, Nouvelle Iconographie, Book V. pl.III: "This Camellia, of Italian origin, owes its name to the perfect whiteness of its blossoms. It must not be confused with Alba Insignis given in some catalogues as a synonym for it, but has nothing in common with it except the colouring and imbricated form of the blossoms. It is a perfection in every sense of the word, for the imbrication and geometric regularity of its petals, which are rounded, slightly emarginate and form a compact heart at the centre. Convex shape, medium size blossom. Mid-season blooming." Rovelli, 1852, gives its origin as Dr Sacco, Milan, but lists it as a peony form white. Sport: Comtesse du Hainaut. Orthographic errors: 'Il Cygno', Il Signo', Il Cygo', 'Il Signa' ,'Il Signora', 'Il Cogno'. Orthographic variant 'Le Cygne'.
» Chinese Description
朱國棟、蔡燦玉,2011. 《台灣茶花族譜》,p.132.
II Cigno 天鹅(C. japonica)红山茶。1845,意大利。完全形、白色、大轮、花期1〜2月。花名:Cigno(意)=Swan(英)。
II Cigno (雪茄)一新竹市茶花产销斑目录,2002-2006, p.57, I7.